Instagram Post 12/16/2018
(Click on any image to view it in high resolution.)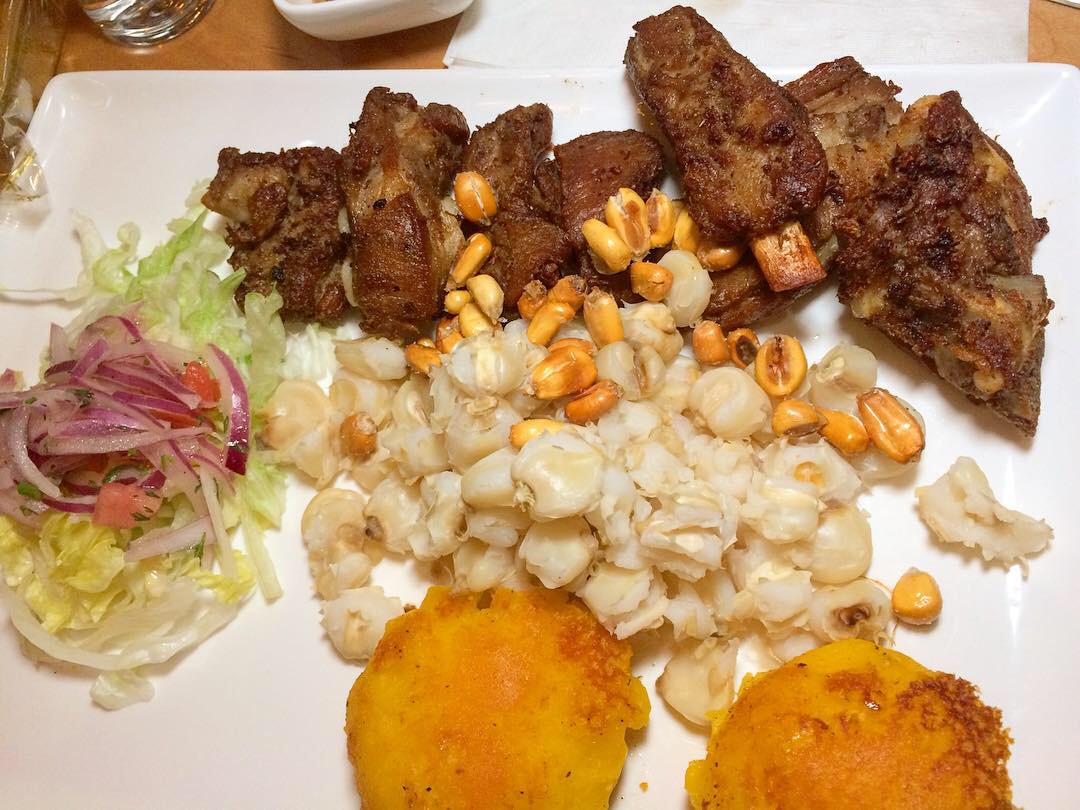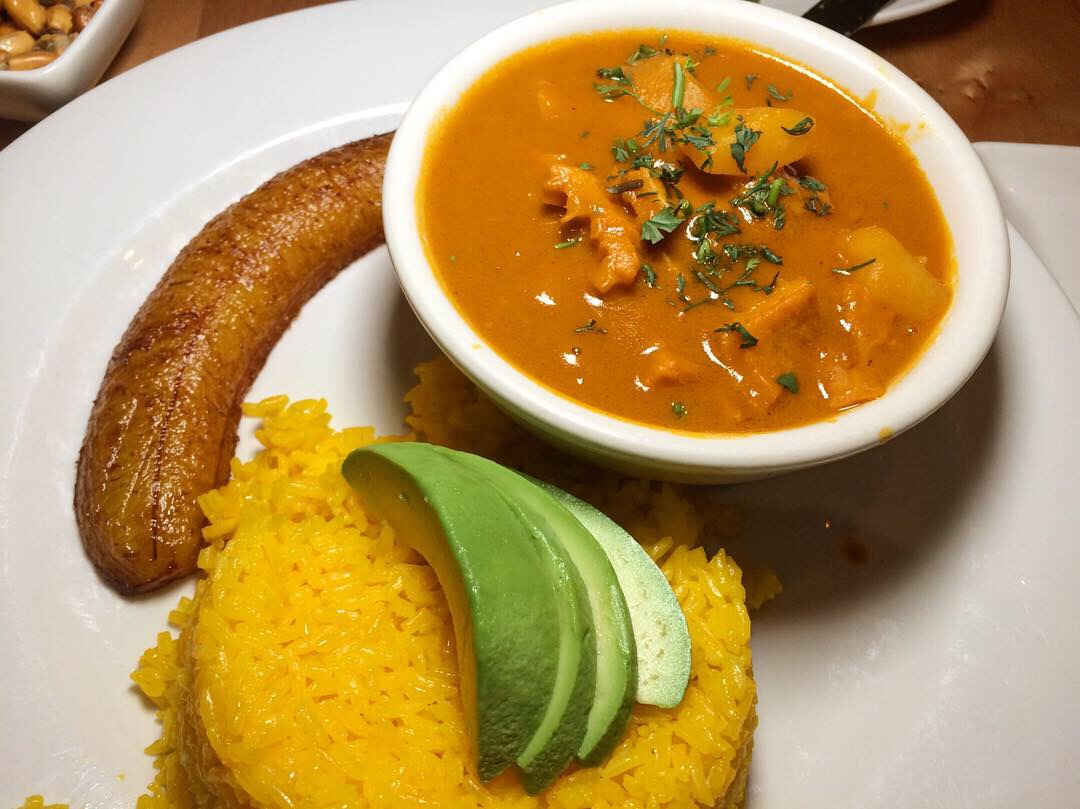 Two more dinner delights from Rincón Melania, 35-19 Queens Blvd in Sunnyside, Queens.
Fritada (not to be confused with frittata – no eggs here) con Mote, a homestyle Ecuadorian staple that starts with pork that's boiled with seasonings then fried in pork fat. (Mmmm. Pork fat.) Shown here with classical accompaniments, maduro (sweet plantain), yapingachos (or llapingachos – pan fried potato pancakes) and two corn cronies: boiled mote and crispy maiz tostado (corn nuts). Delicious.
Guatitas, literally "little bellies" since it's bits of tripe, is another traditional Ecuadorian dish – tripe stewed with potatoes in a light, delicately flavored peanut sauce, maduro and arroz amarillo with avocado on the side.
I can't decide which one of all the dishes I tasted that day would Be Best!