You may remember my St. Joseph's Day post about a visit to Brooklyn's Court Pastry Shop, 298 Court St, to procure some sfinge for the holiday. My bathroom scale certainly does. Since everything in the display case had appeal, I had to restrain myself from my customary one-of-each-please order, but it did warrant adding add a few other items to the docket:
(Click on any image to view it in high resolution.)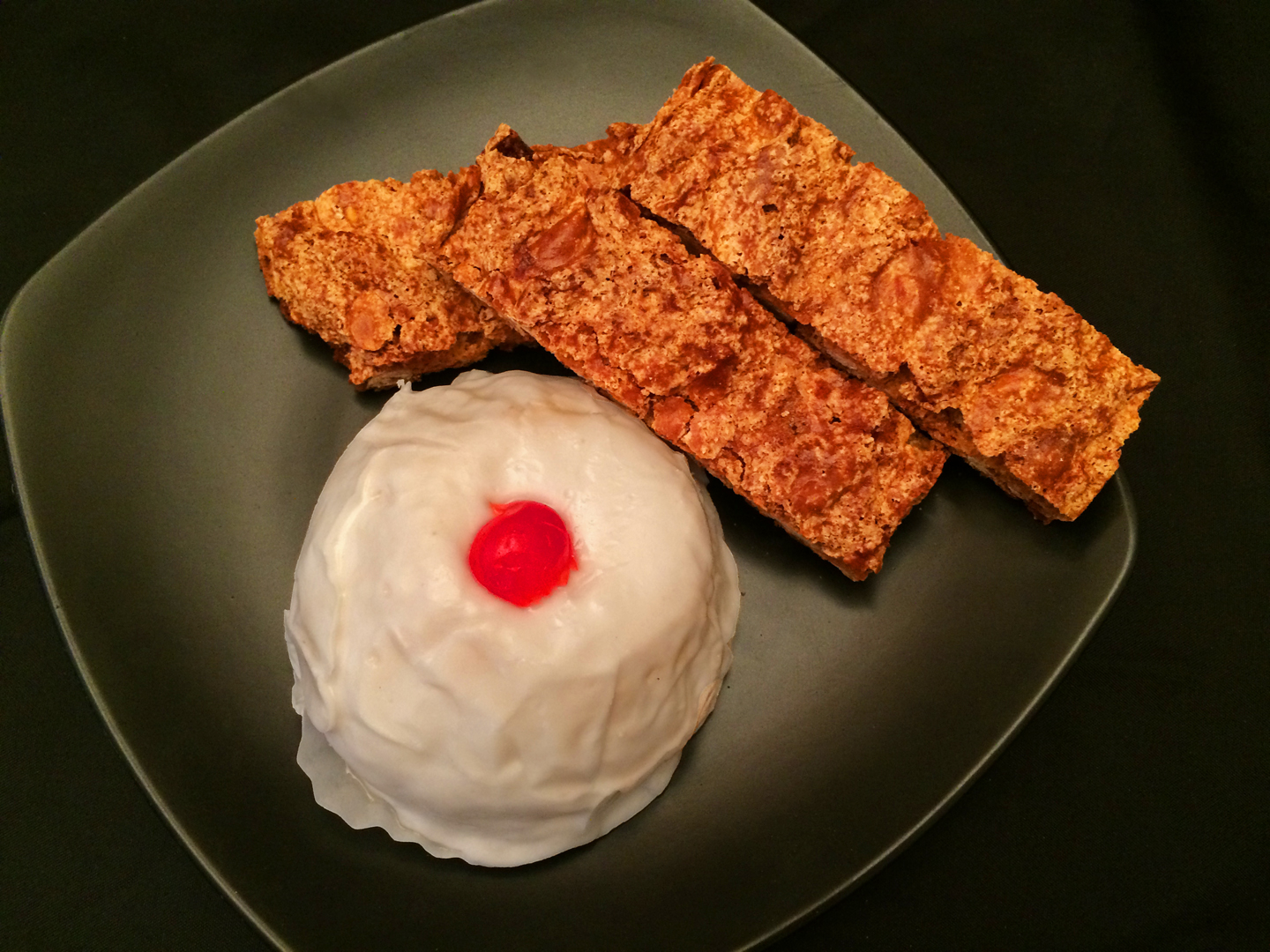 Almond Biscotti and Cassata. When I was into baking Christmas cookies, I took great pride in my toasted almond biscotti with Amaretto infused dried cherries. But then I tried these. <sigh>
Sharing the spotlight is a single-serving cassata. The full-sized version is an iconic over-the-top sweet Sicilian sponge cake, saturated with rum or liqueur, stuffed with cannoli filling (often shot through with chocolate bits or candied fruit), clad in marzipan, and loaded with more calories than a Christmas dinner in Palermo.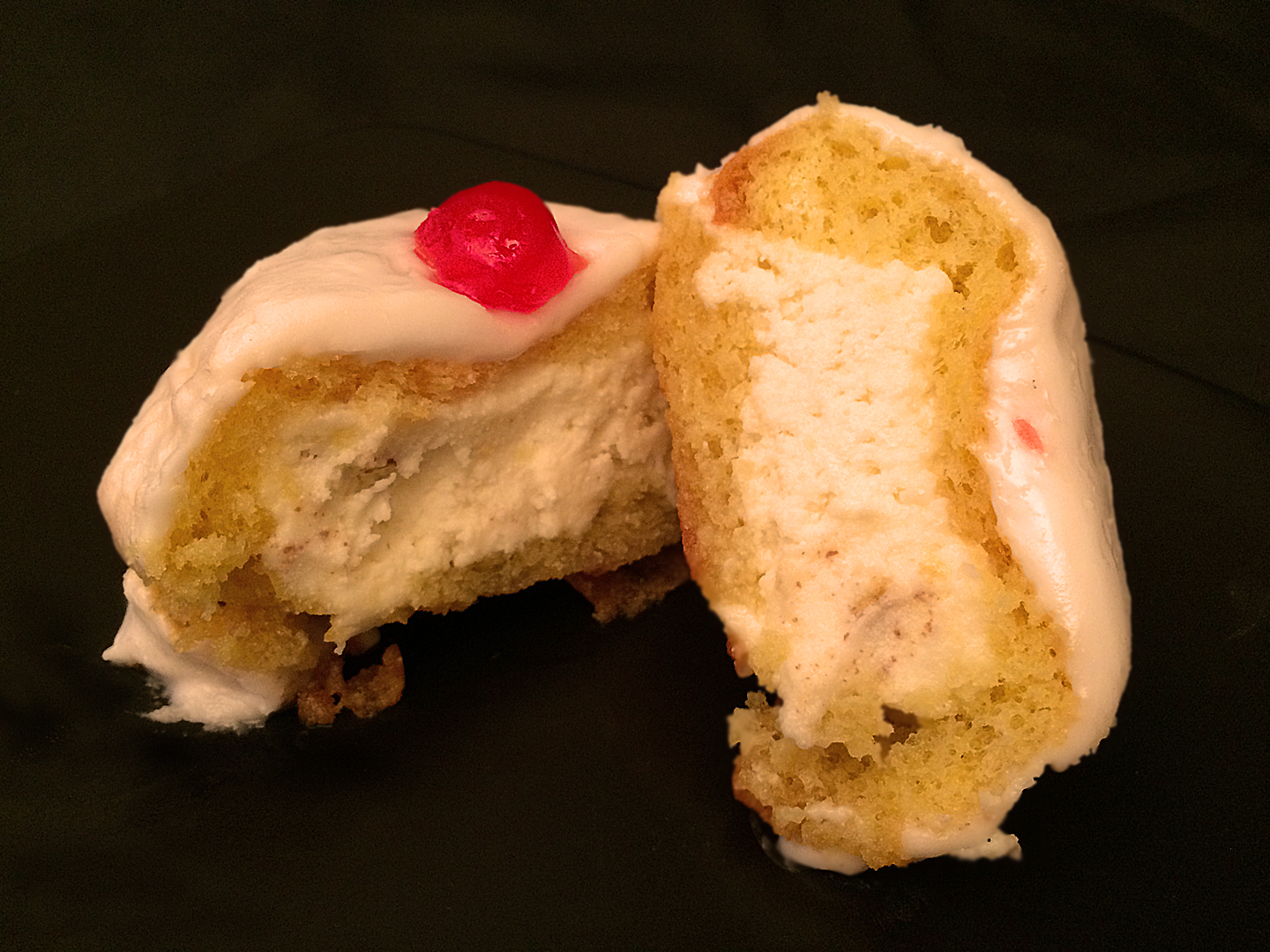 The inner workings.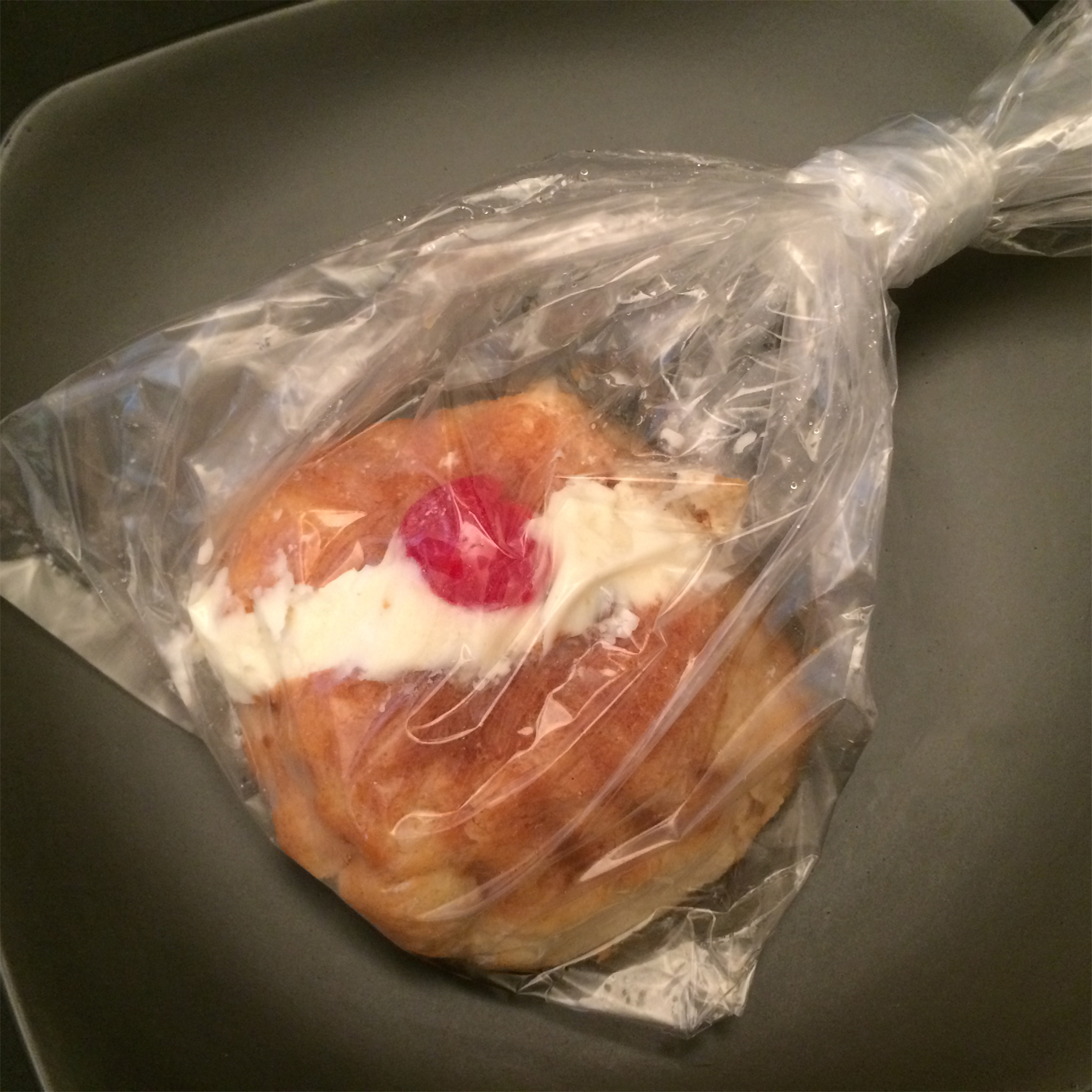 The Urban Dictionary says that "half in the bag" means "subject has consumed some alcohol" so this rum baba which is wholly in the bag means that it has consumed more than "some" alcohol; I'd suggest ubriaco.

The inner workings. Hmmm. Perhaps a straw….
The verdict: I can testify that there were no objections – and a preponderance of evidence for a continuance in the future.