Instagram Post 2/21/2019
(Click on any image to view it in high resolution.)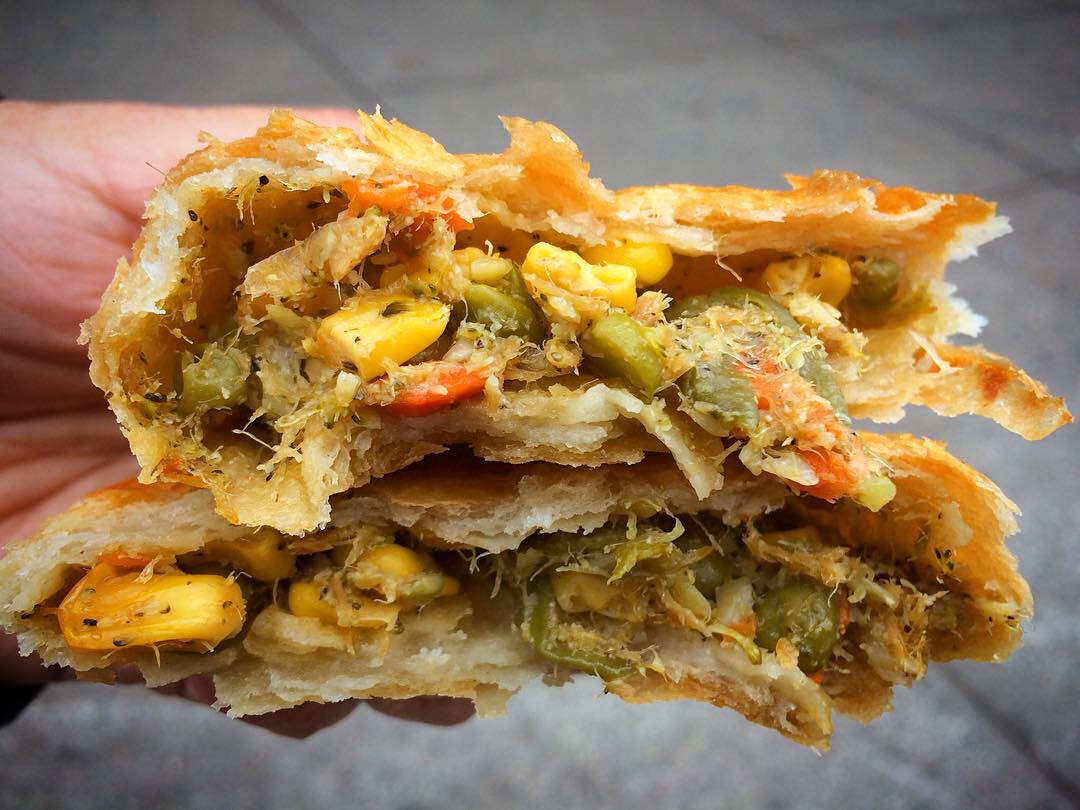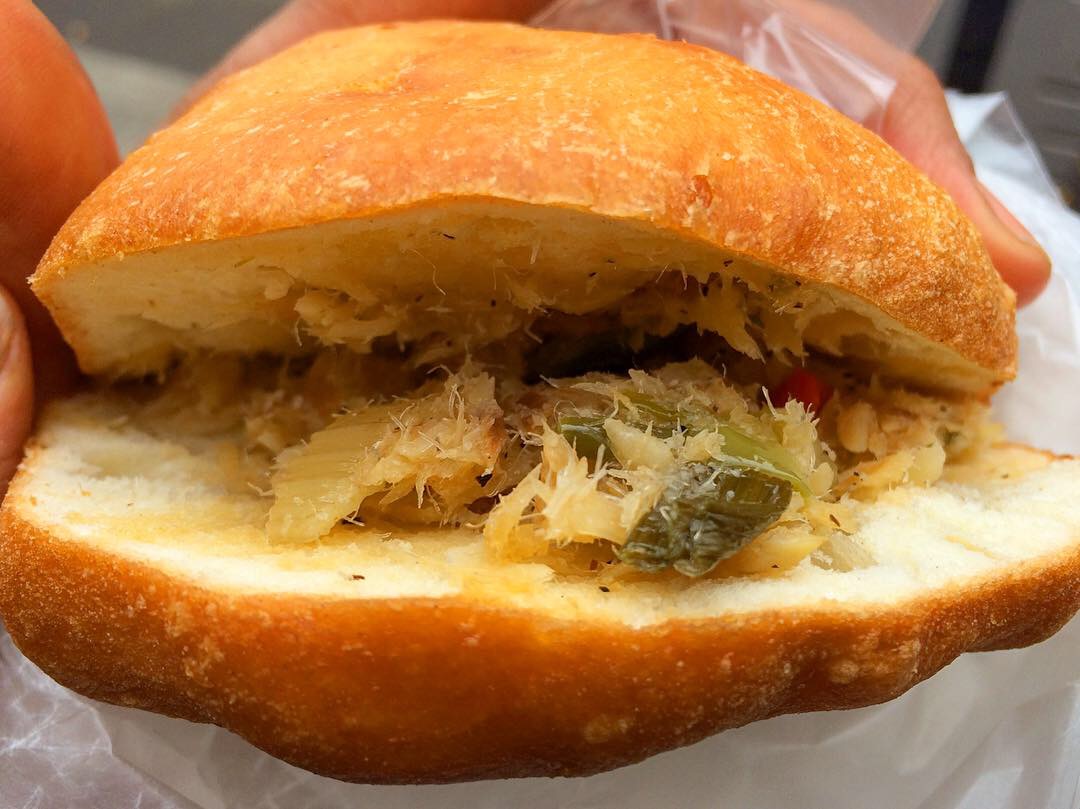 One more highlight from our Caribbean Crawl along Nostrand Ave in Brooklyn, this time from Allan's Bakery, 1109 Nostrand Ave. In a previous post, I raved unabashedly about Allan's definitive Trinidadian currant rolls and coconut rolls. In addition to their sweet offerings, they do a top notch job with savory items as well.
[1] Here's a codfish patty that was bursting with flavor (and filling); chicken, beef, and veggie are also available.
[2] A little Trini vocab for the uninitiated: "Bake" refers to bread – it can be fried, baked, or even roasted; there's coconut bake as well. This is Fried Bake and Codfish – definitely good eats.