Instagram Post 10/29/2017
(Click on any image to view it in high resolution.)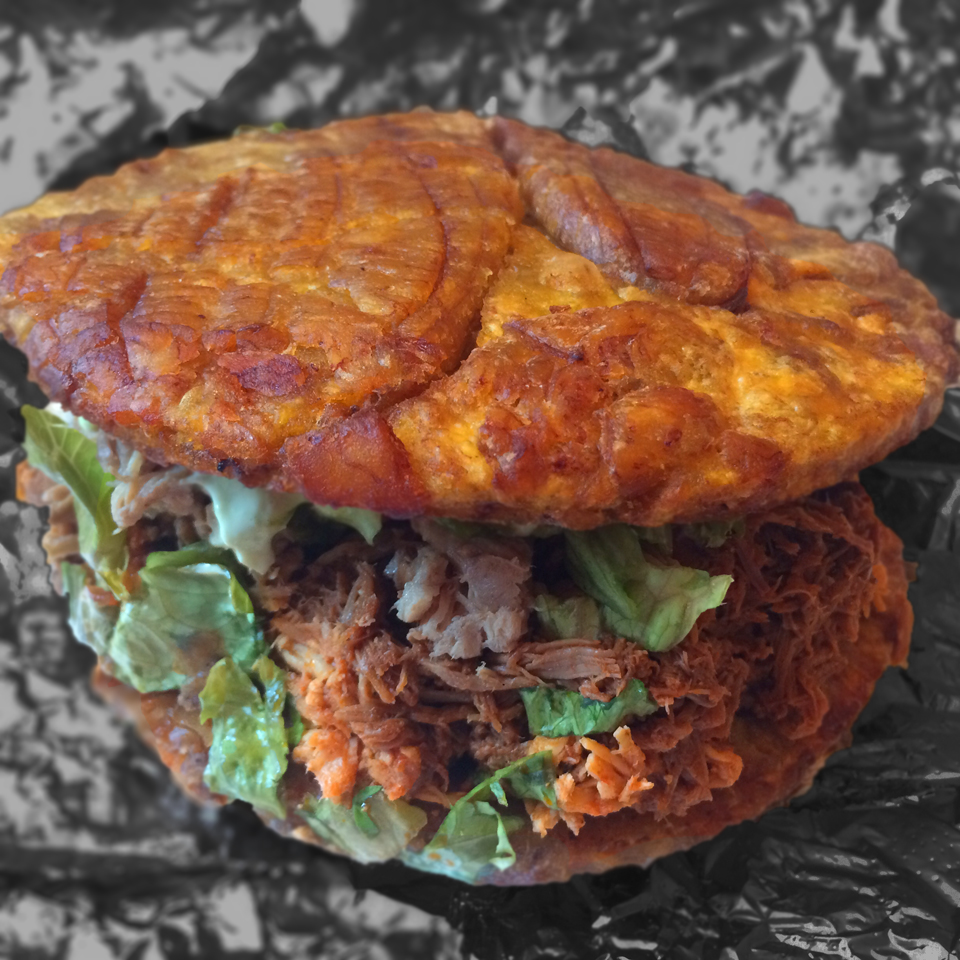 Smile when you say that! Just as Mexico has its lineup of stuffed snacks like tacos, burritos, quesadillas and so many more, so Venezuela 🇻🇪 lays claim to its own collection of lavishly loaded sandwiches, often based on corn or plantain. Cachapas y Mas at 678 Seneca Ave, Ridgewood, Queens (also at 107 Dyckman St in Manhattan) runs the gamut of styles and fillings, to wit: cachapas, sweet corn pancakes, typically topped with cheese and folded over quesadilla style; arepas, a little smaller, less sweet, made from corn flour and used for a classic Venezuelan sandwich; and tacuchos, Venezuela's answer to burritos. In the plantain-as-bun department, they offer patacones, pressed green plantain sandwiches; and yoyos, sweet plantain sandwiches. They also offer pepitos (more familiar looking, like a hero/sub/grinder/hoagie depending upon your personal provenance) and other options. Mix and match your fillings, including three kinds of cheese, ham, chicken, sausage, pork, and beef, each in a number of styles and all delicious.
This is a patacon (rhymes with "not alone": I must be thinking comfort food) with three meats (pernil, chorizo, and carne mechada) plus cheese, lettuce, tomato, and a couple of kinds of sauce. Everything is good, but if this is your first time, I suggest a cachapa or a yoyo with your choice of filling.
In addition to their brick-and-mortar venues, they have a Cachapas on Wheels truck.