Instagram Post 2/17/2018
(Click on any image to view it in high resolution.)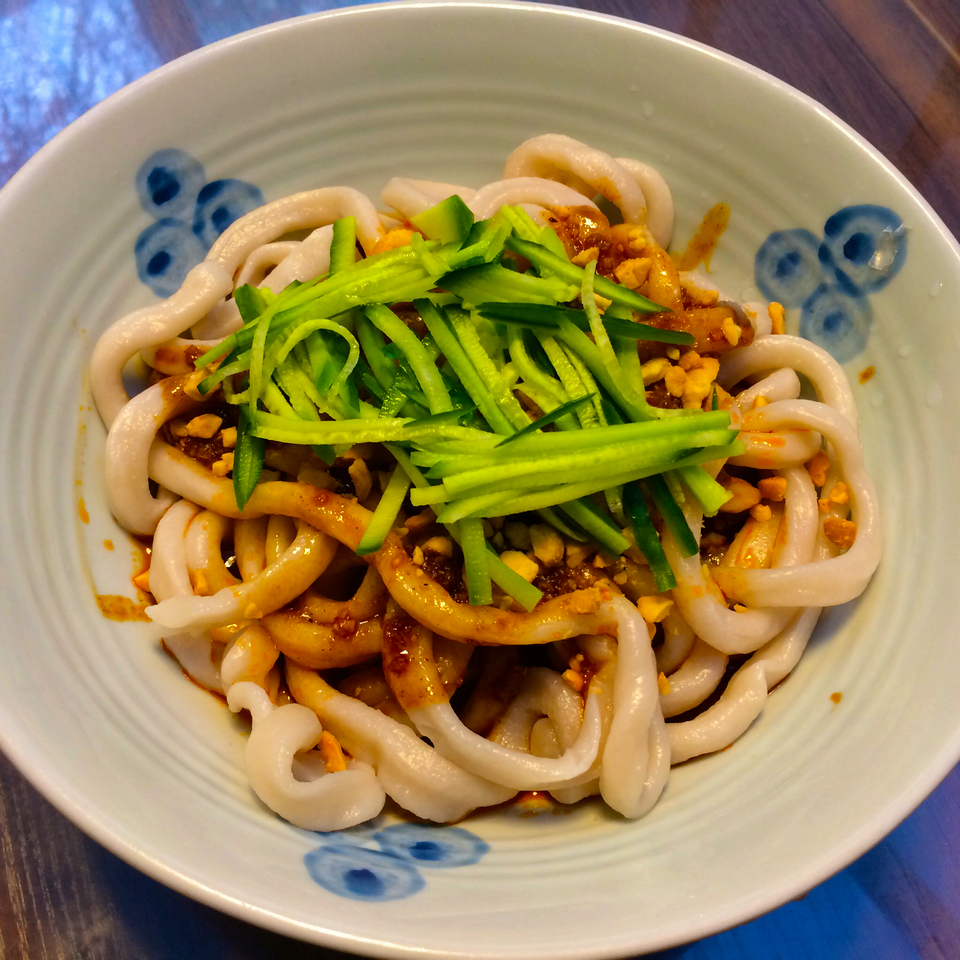 With Chinese New Year just around the corner, I'm reminded that enjoying long noodles portends a long life. These Sweet and Spicy Noodles at Alley 41, 136-45 41st Ave, Flushing, are the longest and thickest I've ever encountered, so I gather I'm headed for a long (and chubby) lifetime! If memory serves, each was about a yard long (no hyperbole in this hyperbowl) with an awesome chew, napped with a sauce made of sheer happiness. I say that because their name, tiánshui miàn (甜水麵) taken literally character by character, means sweet water noodle, but the first two characters together can mean "happiness" and I'm sticking with that translation 😋 🍜.
It's a Sichuan restaurant, but I'm told that these #noodles hail from Dongbei. We enjoyed about a dozen dishes and there are at least a dozen more that I need to try. (If you don't see them on the menu, flash a photo and they'll catch your drift.) You know that I'll be bringing a group here soon!
More photos to come.
Note: Read the complete review here.