Instagram Post 8/22/2018
(Click on any image to view it in high resolution.)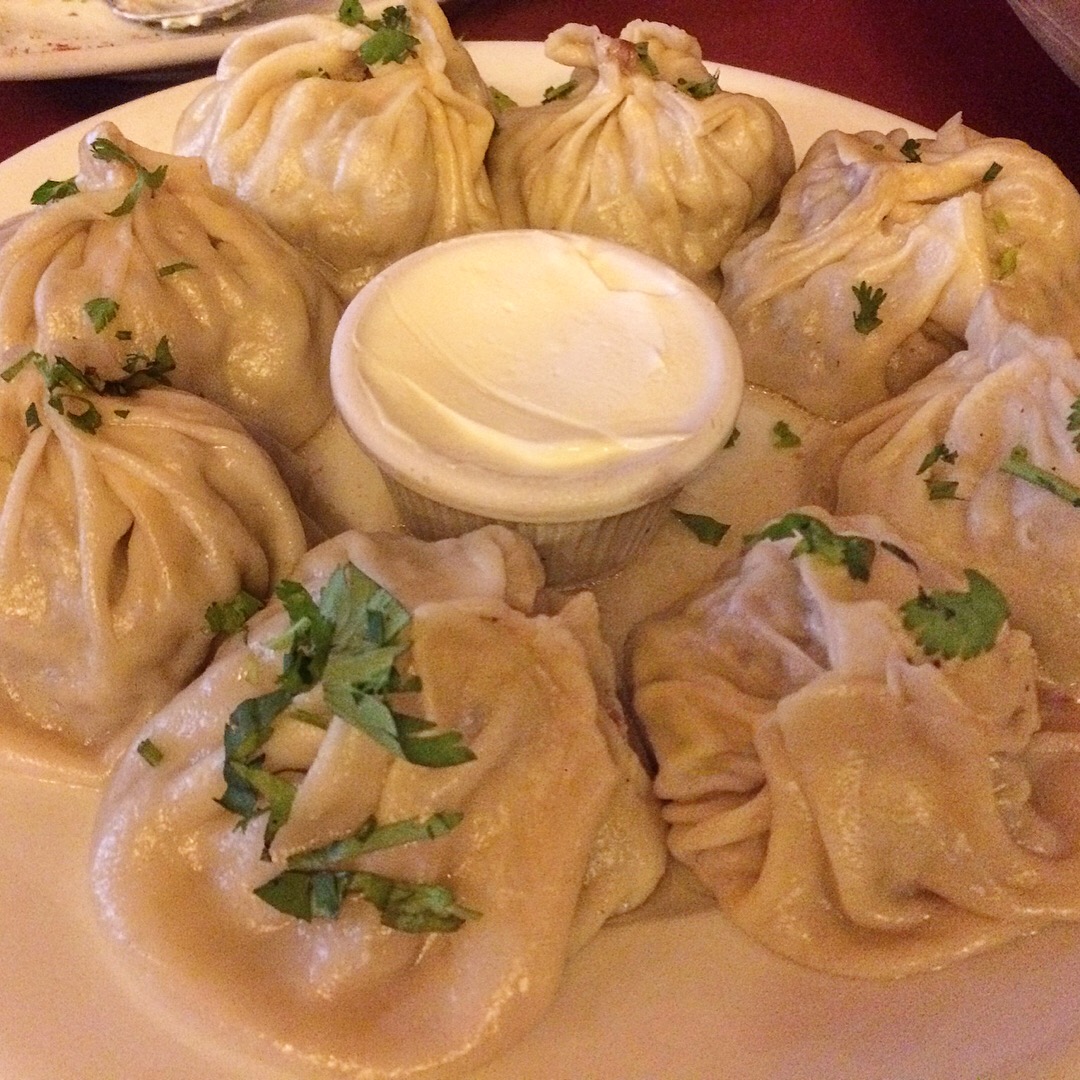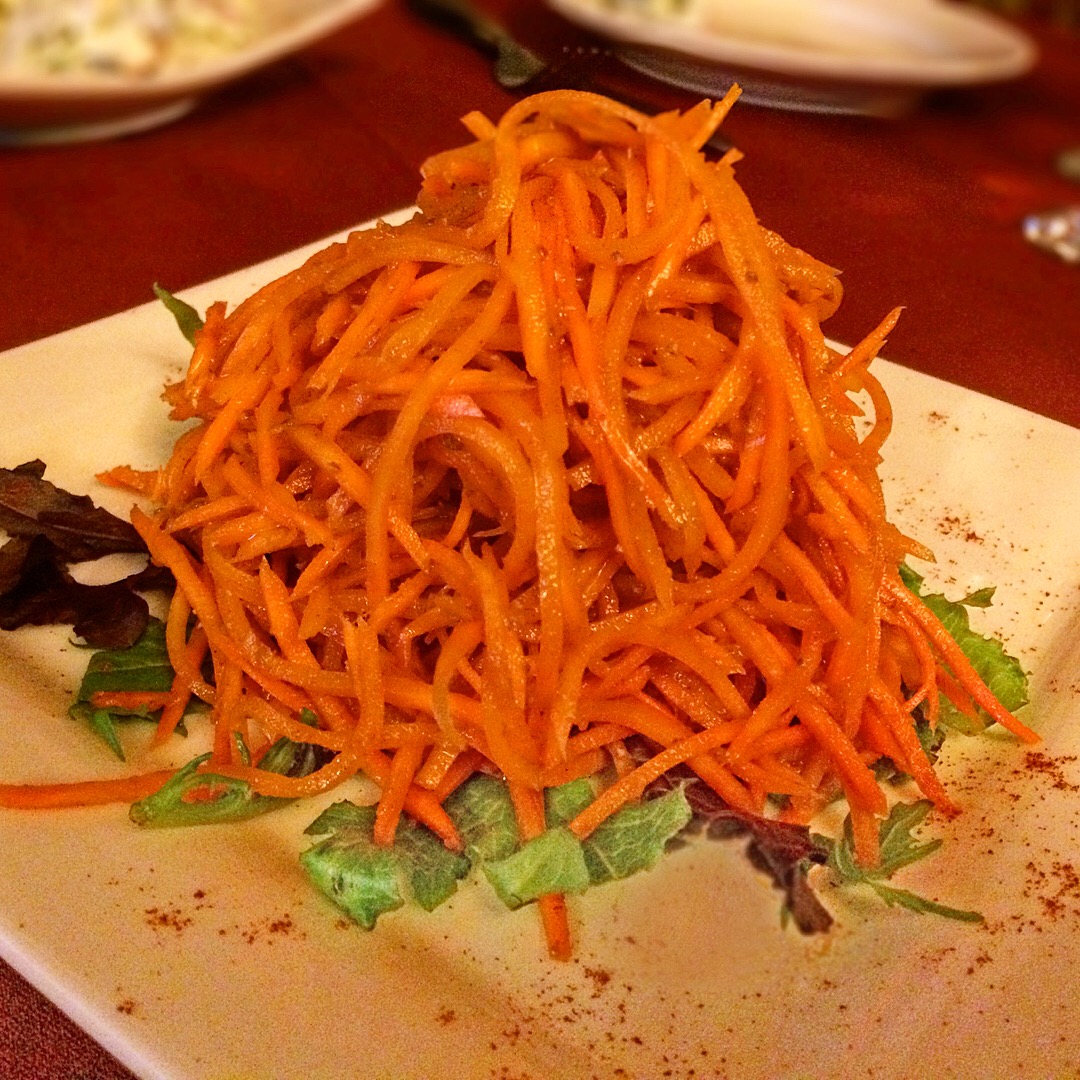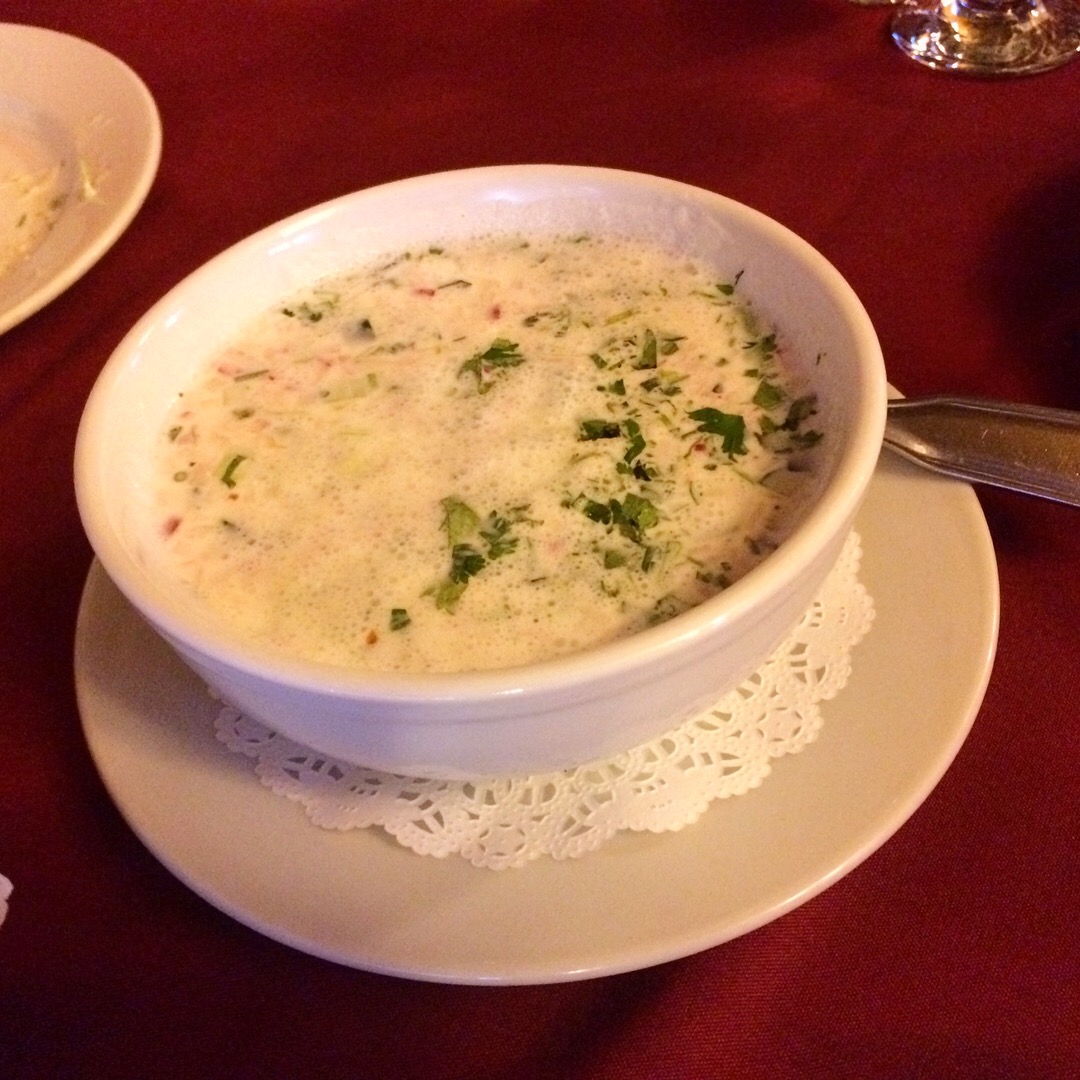 More from Café Dushanbe (formerly Café Rokhat), the Tajikistani restaurant at 1788 Sheepshead Bay Road, Sheepshead Bay, Brooklyn.
[1] Manti are fist-sized steamed dumplings stuffed with chopped lamb, onions and herbs and are widespread throughout Central Asian and South Caucasian countries. Café Dushanbe's version is filled with relatively large, succulent hunks of seasoned lamb and are truly among the best I've ever tasted.
[2] Morkovcha Salad. Shredded carrots in a subtle dressing enhanced with cumin and other spices.
[3] Okroshka is a cold summer soup of Russian heritage, yogurt-based of course, made from boiled potatoes, raw vegetables, eggs, dill and other herbs. I neglected to inquire about specific ingredients, but I can assure you it was delicious; I guess I'll just have to go back and ask.
As if I need an excuse. 😉