When I write about restaurants on Instagram, they're usually brief takes accompanied by a photo or two. (You can see my feed right here on ethnojunkie.com, updated almost daily, by selecting the "Instagram" category from my home page – no signup required.) But because of Instagram's character count limitations, it's often necessary to break up a review into several parts. This one originally appeared as three posts, published on August 18, 21, and 22, 2018.

---
Named for the capital of Tajikistan, Café Dushanbe (formerly Café Rokhat) brings its yogurty cuisine to Brooklyn and does so admirably. The Kurutob alone was worth the trip to Sheepshead Bay, Brooklyn but there's lots more to recommend Café Dushanbe.
Here, in no special order, are a few of the extraordinary dishes we sampled. (Click any photo to view in glorious high resolution.)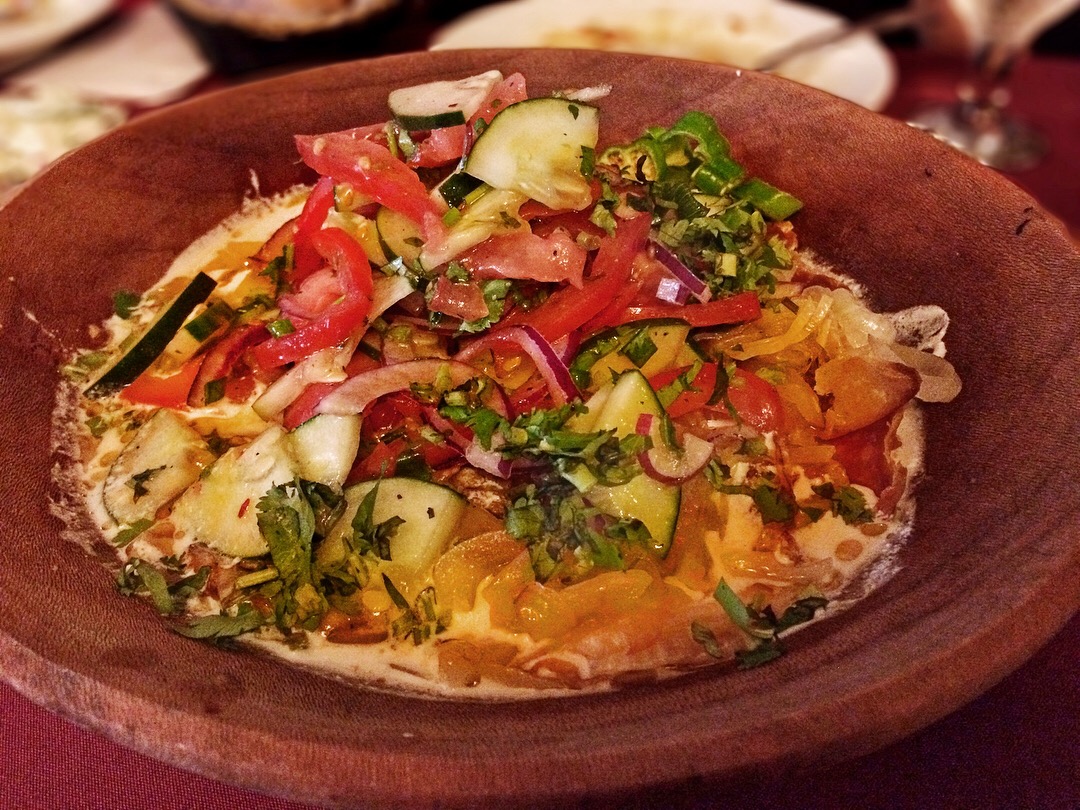 Kurotob
One of the most impressive dishes we experienced (so much so that one of our group requested an additional order of it to go) was Kurotob, the pride of Tajikistan's gastronomy. It starts with a base of fatir, flaky, layered flatbread which is then invigorated with qatiq, a delicious homemade yogurt, along with sautéed onion, red onion, tomato, cucumber, herbs and a toss of spicy green pepper on the side for those who desire a little kick. Mix well for maximum enjoyment. Tajikistan's answer to Italy's panzanella, perhaps?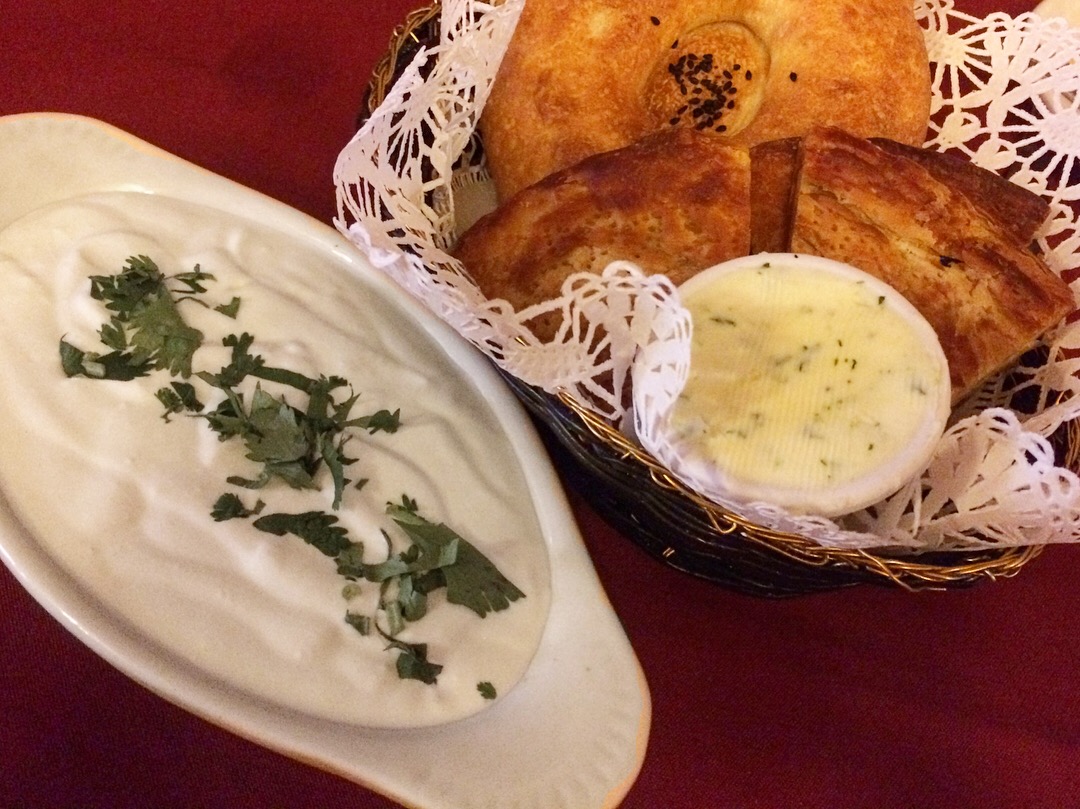 Qatiq, Fatir, and Kulcha
Straight-ahead qatiq along with two breads – the fatir and puffy kulcha – plus a ramekin of flavorful herb butter. If your only encounter with yogurt has been in the dairy aisle of your local supermart, you need to try this posthaste.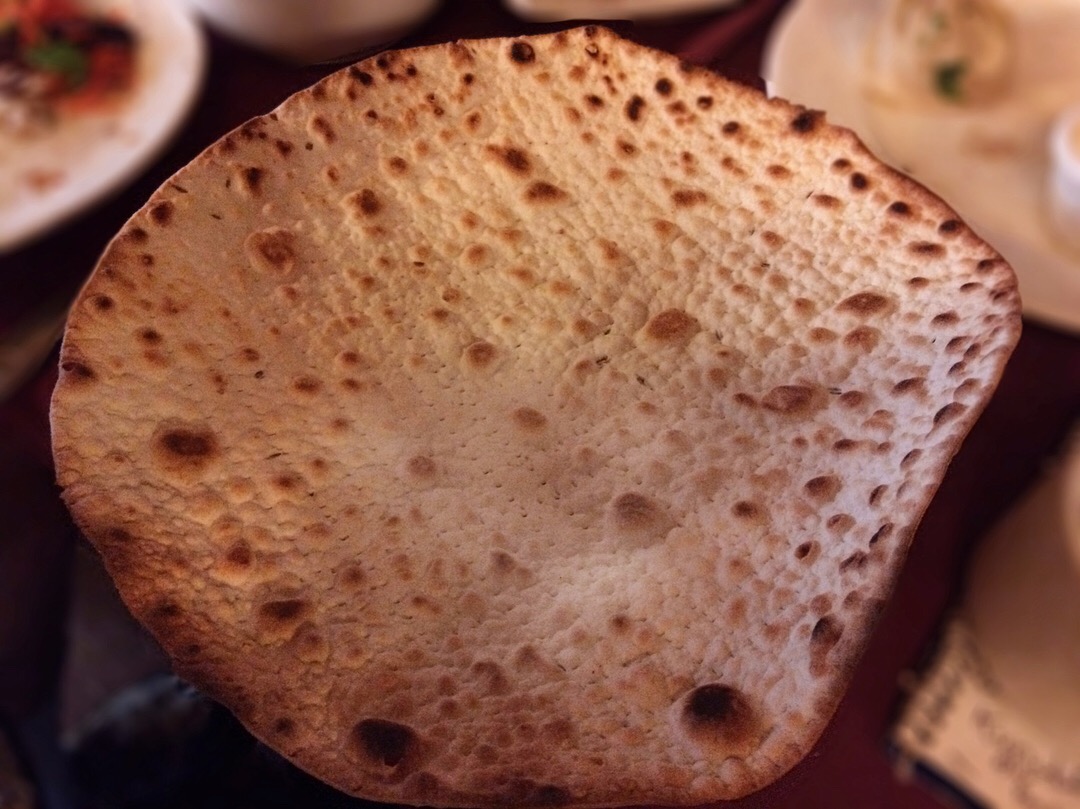 Non-toki
A concave behemoth with a nod to matzoh.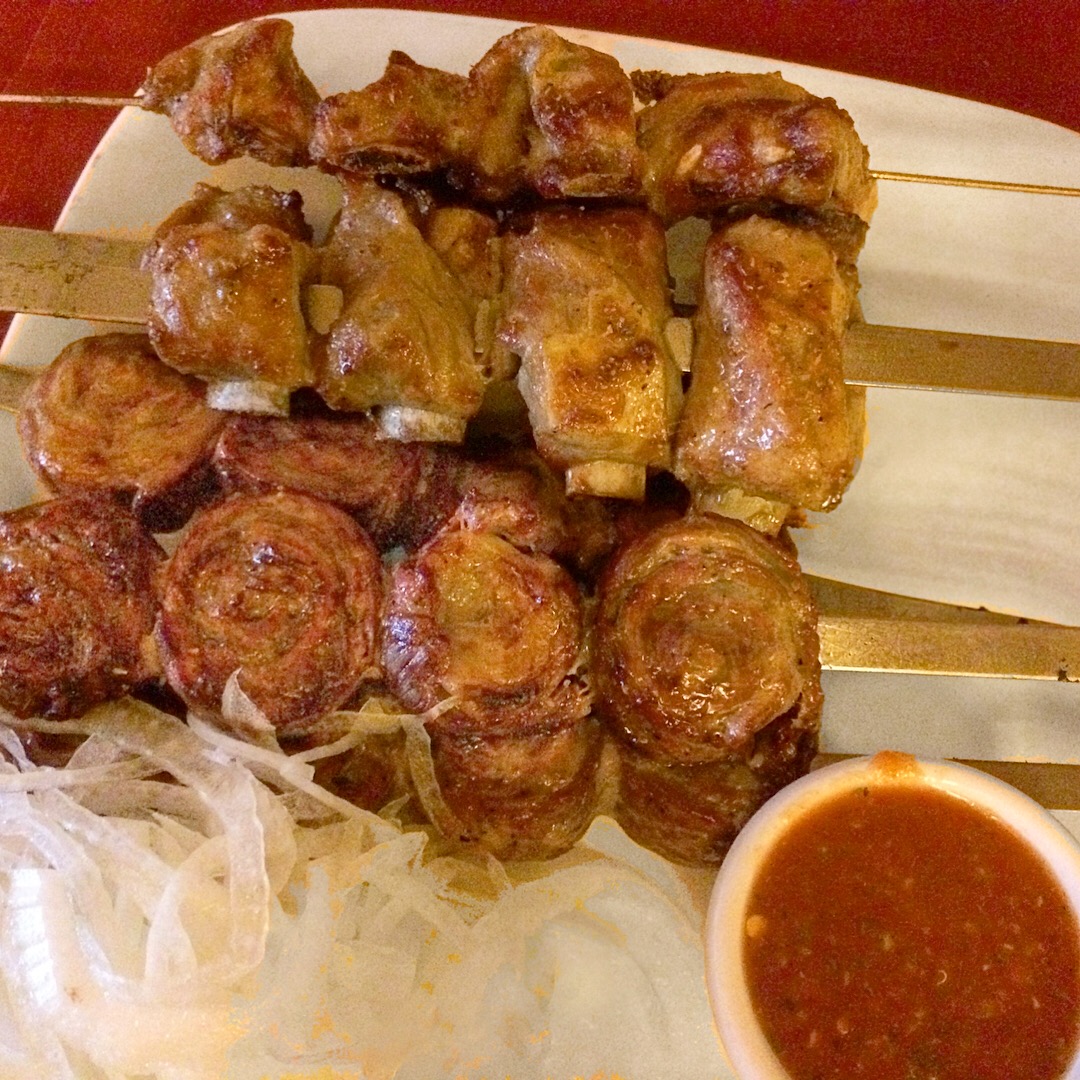 Shashlik
Another memorable dish that we ordered was shashlik two ways: Lamb Ribs and Beef Roulade Dushanbe. Now, shish kababs are usually good, particularly lamb ribs which are always off the charts (as they are here), but I usually eschew beef in favor of meats with a little more personality. Dushanbe's beef roulades are rolled around fat for flavor and accentuated with indescribably delicious seasoning; they were so good, they made me believe in beef again.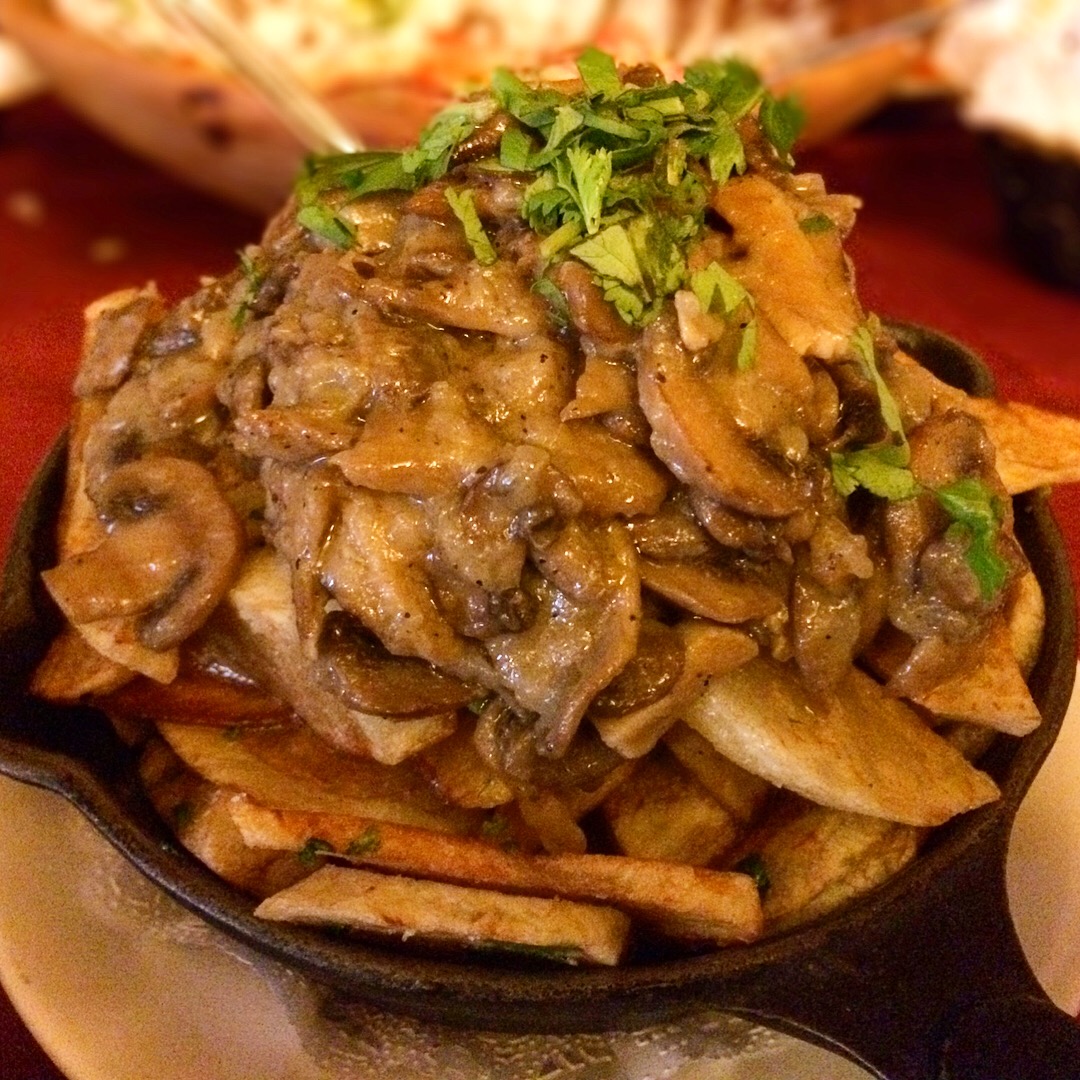 Homestyle Potatoes
Where would meat be without potatoes? This skillet of homestyle potatoes topped with saucy mushrooms was the perfect partner.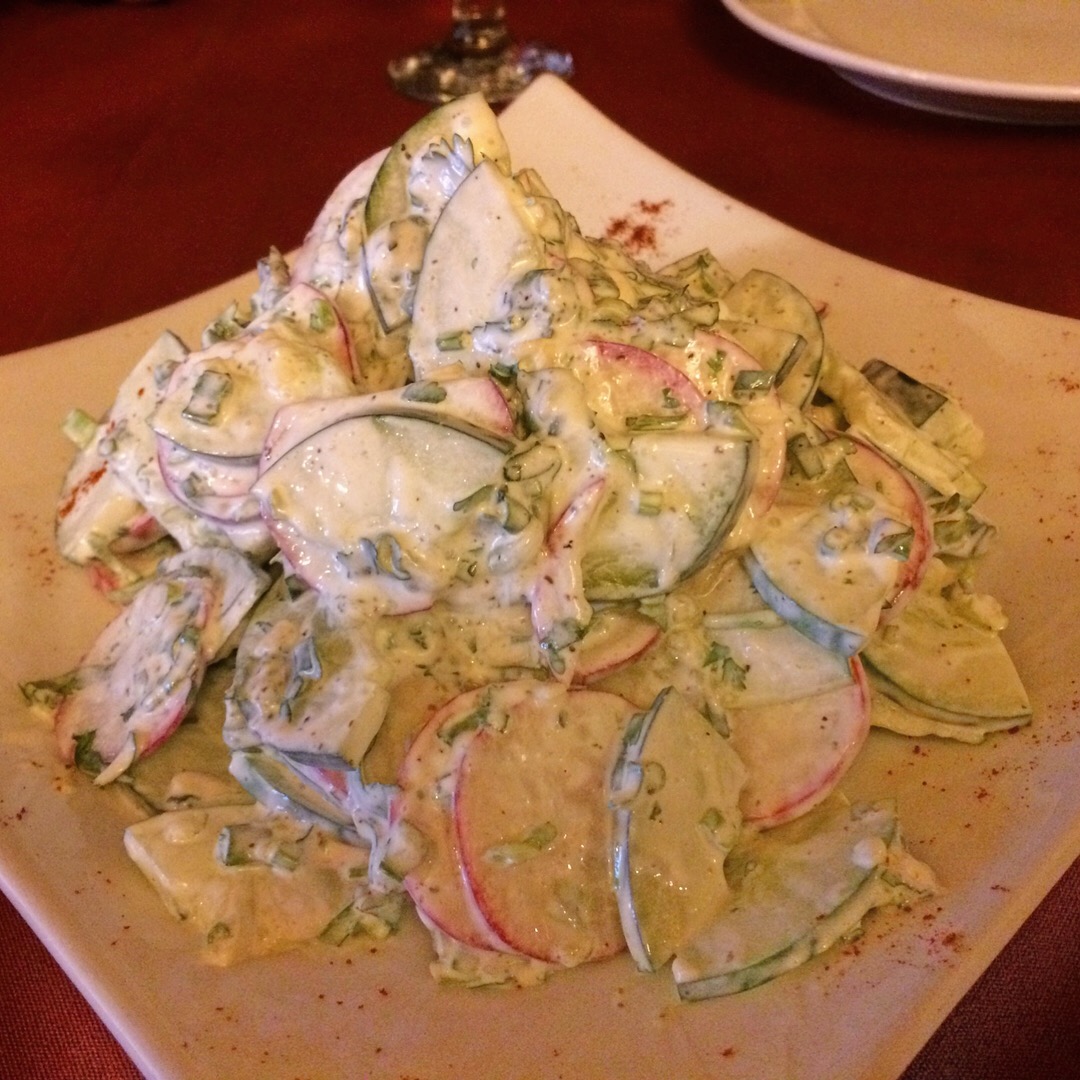 Syuzma
A bracing salad of radishes, cucumbers, and greens was dressed with yogurt by a different designation, "syuzma", sour milk that had been strained through a canvas bag; for comparison, see qatiq above. Indeed, Syuzma was the name (and the whole point) of the dish. So many yogurts, so little time.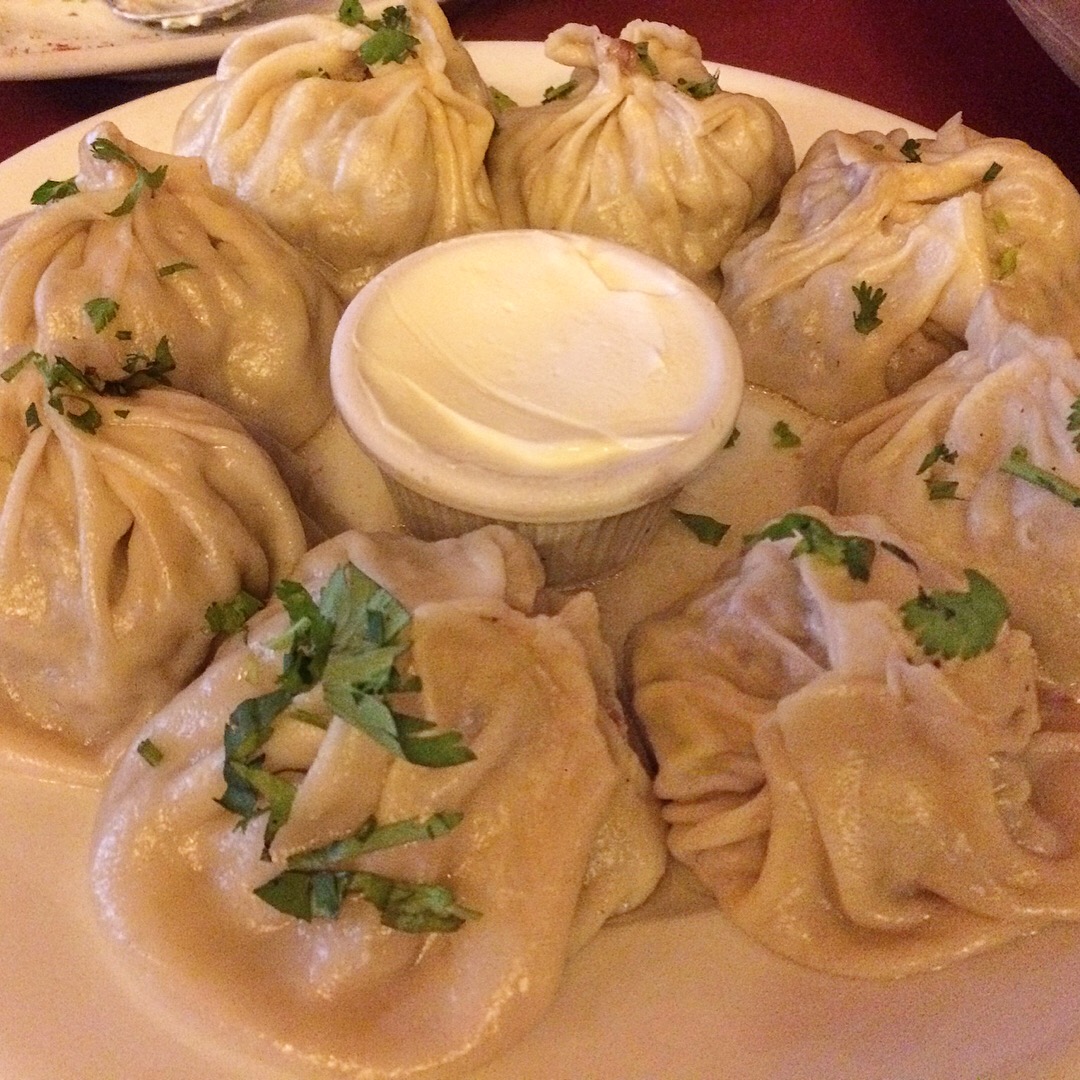 Manti
Manti are fist-sized steamed dumplings stuffed with chopped lamb, onions and herbs and are widespread throughout Central Asian and South Caucasian countries. Café Dushanbe's version is filled with relatively large, succulent hunks of seasoned lamb and are truly among the best I've ever tasted.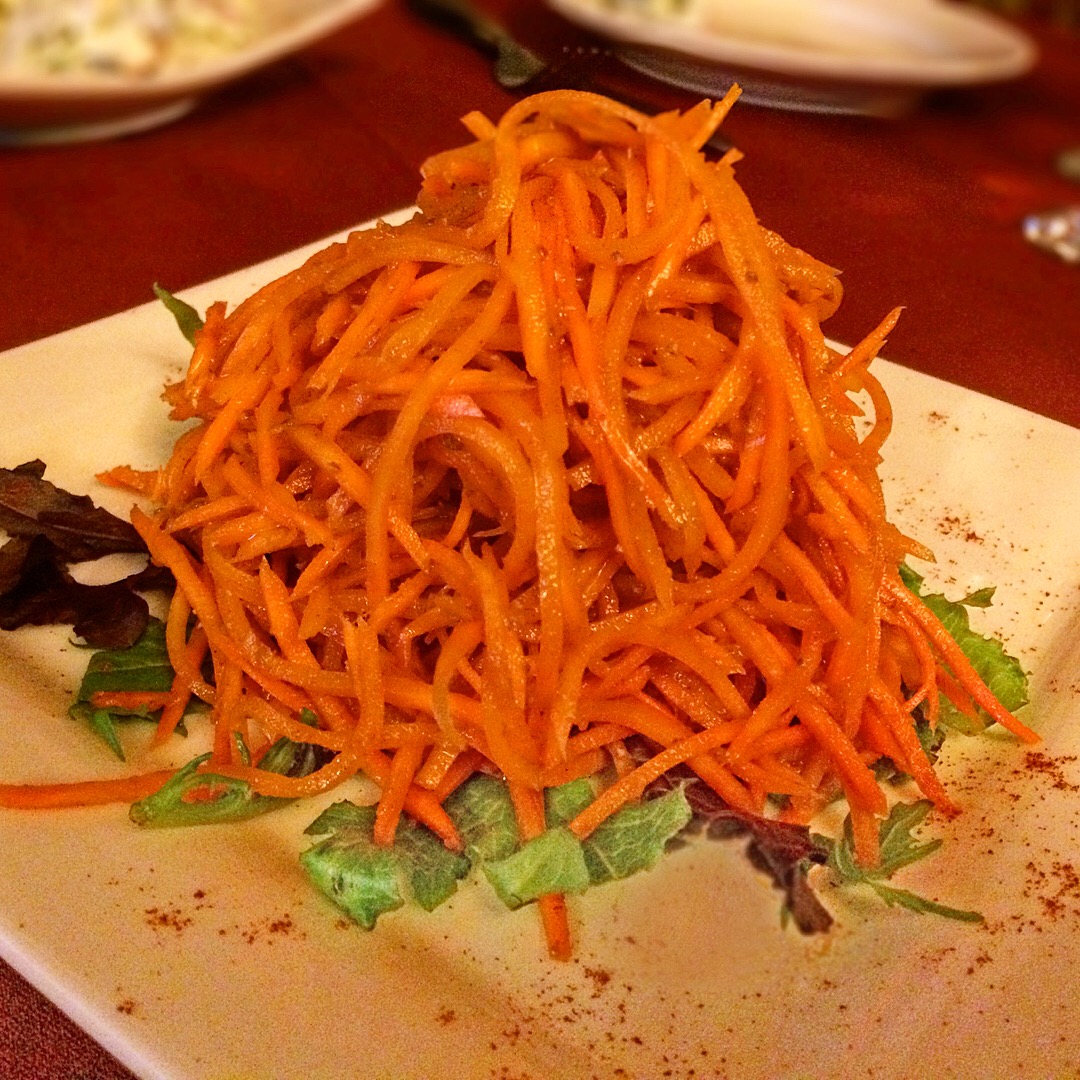 Morkovcha Salad
Shredded carrots in a subtle dressing enhanced with cumin and other spices.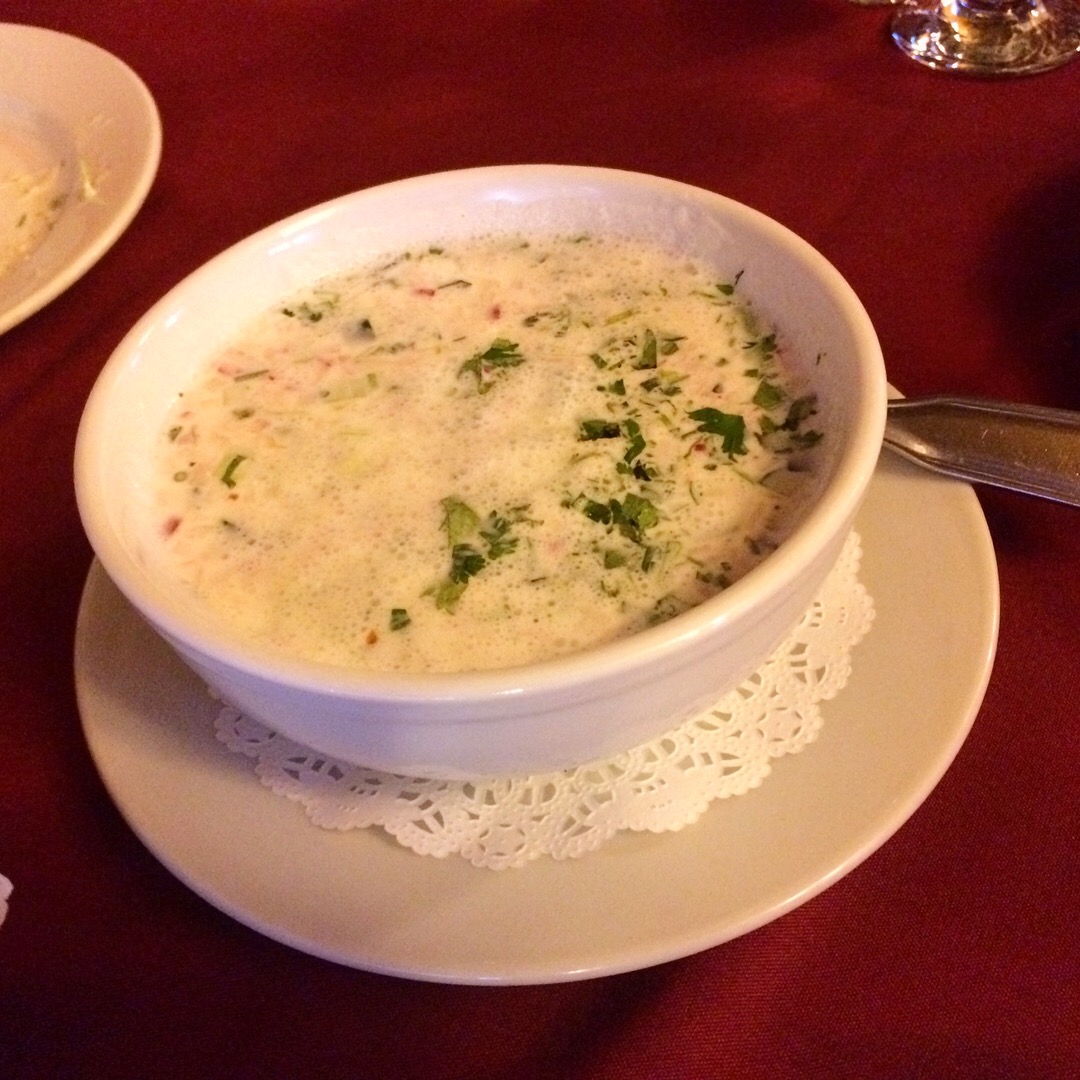 Okroshka
Okroshka is a cold summer soup of Russian heritage, yogurt-based of course, made from boiled potatoes, raw vegetables, eggs, dill and other herbs. I neglected to inquire about specific ingredients, but I can assure you it was delicious; I guess I'll just have to go back and ask.
As if I need an excuse. 😉


Café Dushanbe is located at 1788 Sheepshead Bay Road, Sheepshead Bay, Brooklyn.