Instagram Post 3/15/2019
(Click on any image to view it in high resolution.)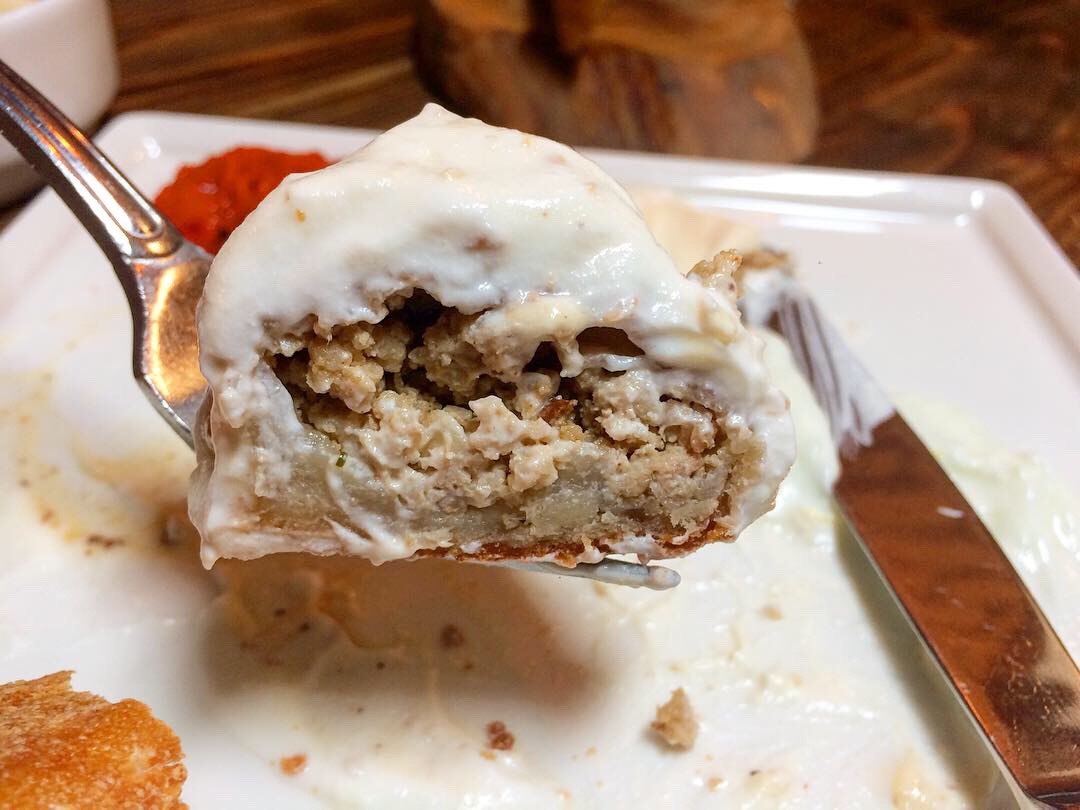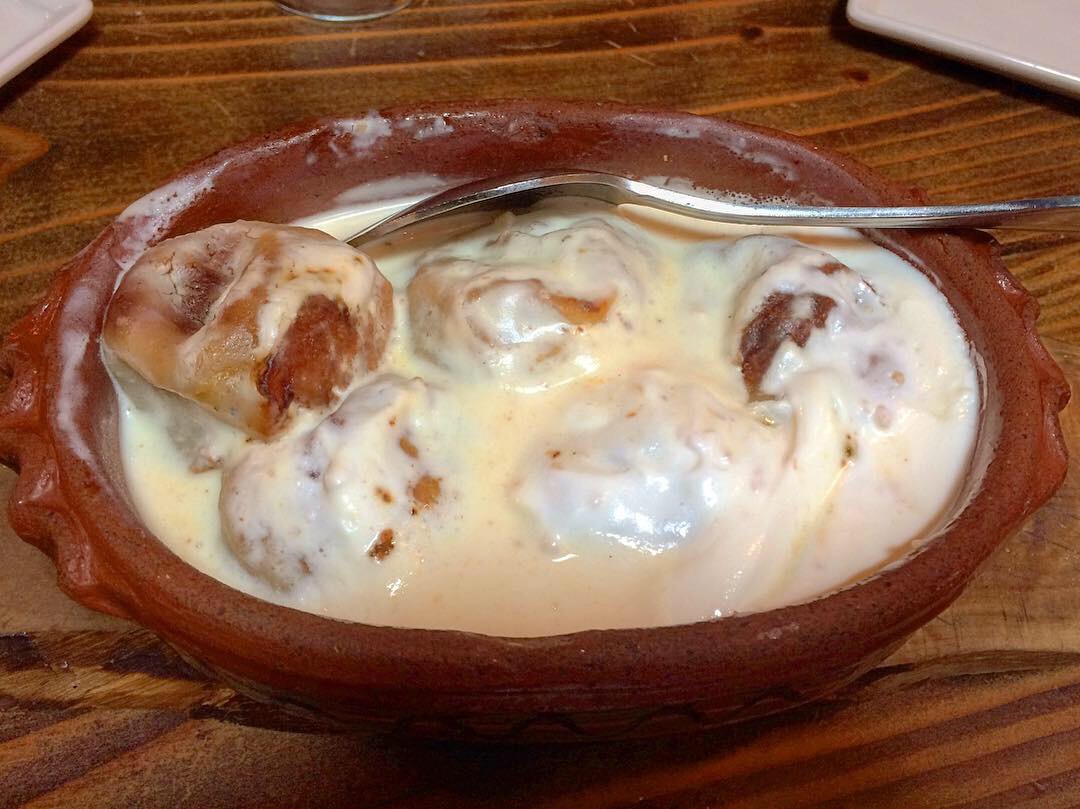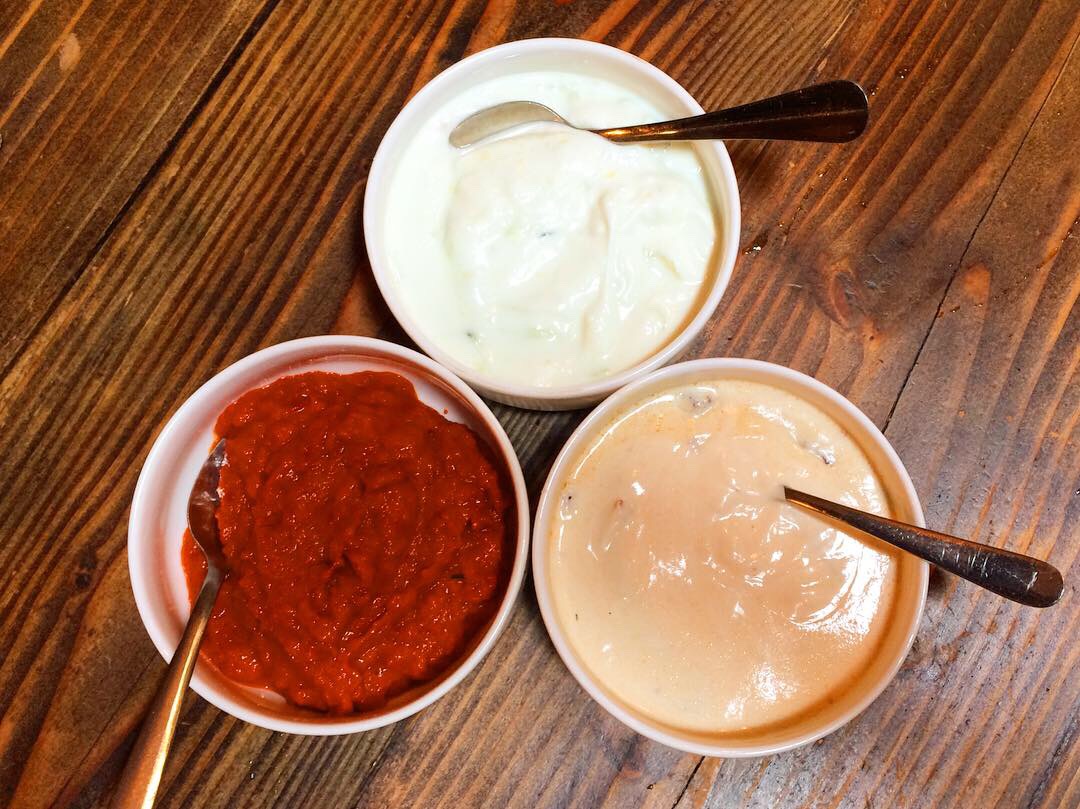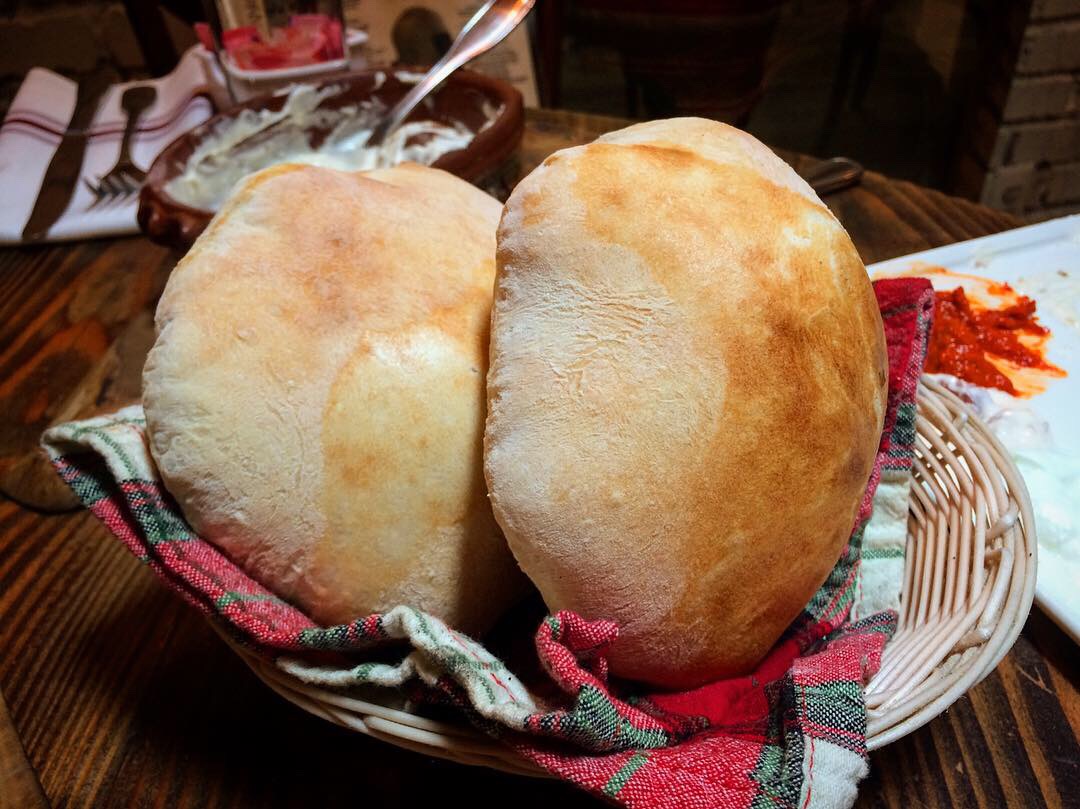 More deliciousness from our visit to Çka Ka Qëllu, 2321 Hughes Ave, Bronx, a couple of weeks ago.
[1] I expected the Mantia në tavë (literally, mantia in a tava, a clay casserole) to be similar to their thin-skinned dumpling cousins called manti from neighboring countries, but was surprised by a drier, sturdier, baked pastry dough encasing the filling; they seemed more like goshtgizhda, the Central Asian meat pies I wrote about a few days ago. These crisp bottomed bites were rescued by a much welcomed creamy sauce. Filled with ground veal (of course) and drenched with yogurt (of course), they were delightful.
[2] The Mantia served in their tava of creamy lava.
[3] Not to neglect our appetizers, each different in nature and temperature (from top moving clockwise): Tarator, a cold yogurt dip with minced garlic and cucumber; delicious warm Sausage Dip made from Albanian veal sausage; Ajavar (you may have seen ajvar), room temp, a savory roasted red pepper spread.
[4] And marvelous pillowy bread called Samun (sounds a little like salmon), so fresh and hot out of the oven that we literally couldn't tear it barehanded. I'm usually unimpressed by bread but this was amazing; it was perfect with the dips.
And in case you're wondering, yes, I'm going back to Çka Ka Qëllu, 2321 Hughes Ave, Bronx. Gotta finish off the rest of the menu!