(Click on any image to view it in high resolution.)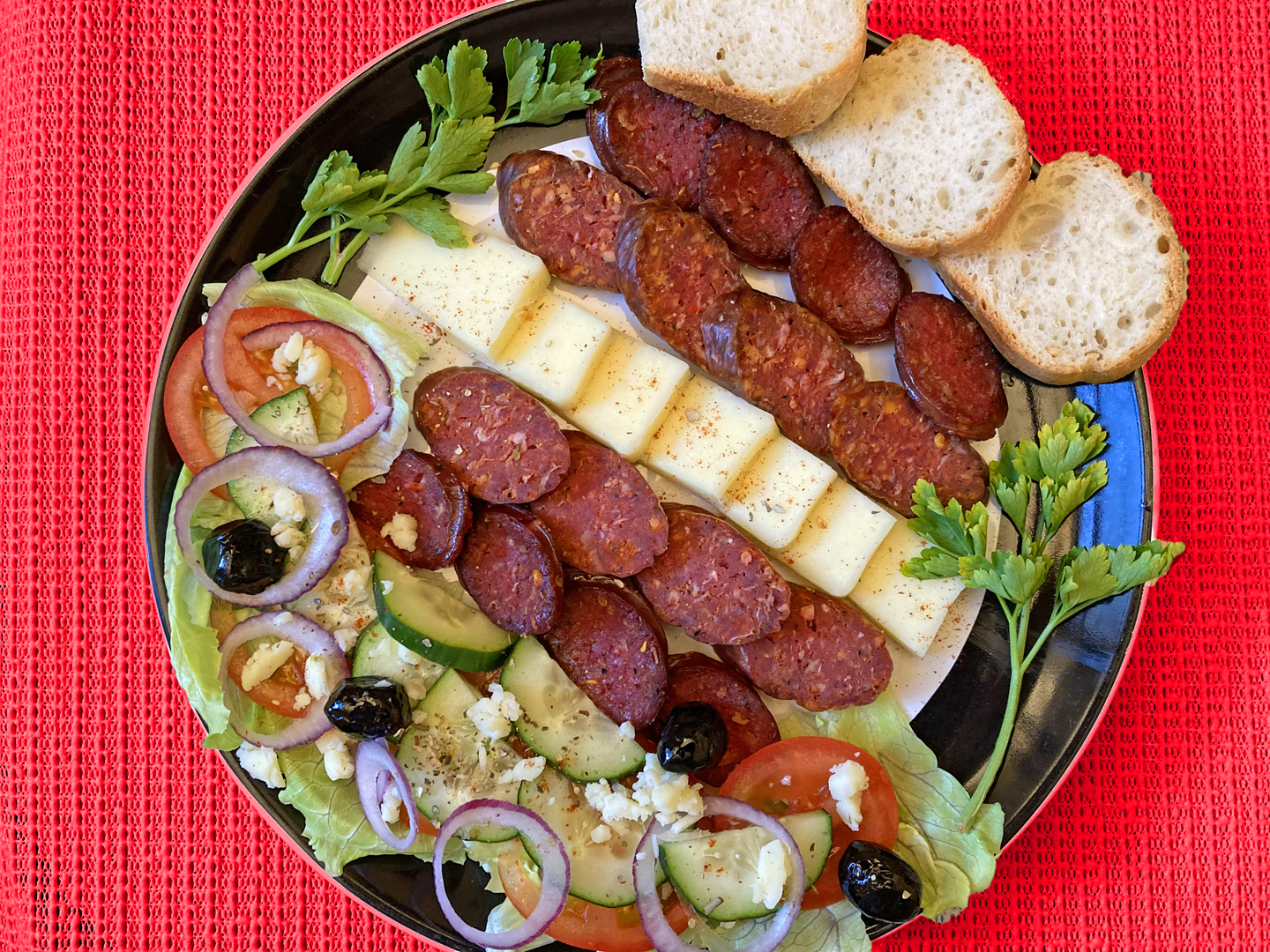 The holidays are upon us: time for my annual pilgrimage to Little Italy in the Belmont section of the Bronx. Needless to say, I gathered more than my share of calorie-laden Italian goodies, but I was focused on Albanian treats as well. Within that neighborhood there is a thriving community of Albanian markets and restaurants (check out my review of the not-to-be-missed Çka Ka Qëllu) and this year's visit provided the unequivocally best Albanian suxhuk I've ever had the pleasure of overeating.
In the markets, it's relatively easy to find this sausage dried and prepackaged (you might see sudzuka, sujuk, or sudzuk) but I was fortunate to find this soft, store-made version at Scalinada Euro Food Market, 667 East 187th Street, that ruined me forever for the prepackaged stuff. It's a modest little store and the owner was extremely helpful in providing info and answering my questions.
I purchased one hot link and one sweet; they're fully cooked and can be eaten as-is at room temperature or pan-fried. Since I don't have a favorite, I made up a plate of some slices of sweet and hot, both fried and not, along with some kashkaval, sheep's milk cheese that I thought would make a good accompaniment. Some fresh bread and a little salad completed the picture.
My Albanian friend, Mela, taught me "faleminderit," the word for thank you, which put a smile on the owner's face almost as big as the one on mine when I first tasted this remarkable suxhuk!
Now I need to head back to their butcher case for mish (meat) and qebapa, aka qofte, finger-sized skinless sausages made from ground meat, seasoned with onion, garlic, herbs and crushed red pepper, ready for grilling.
And no, I'm not going to wait until next year!