Instagram Post 6/13/2018
(Click on any image to view it in high resolution.)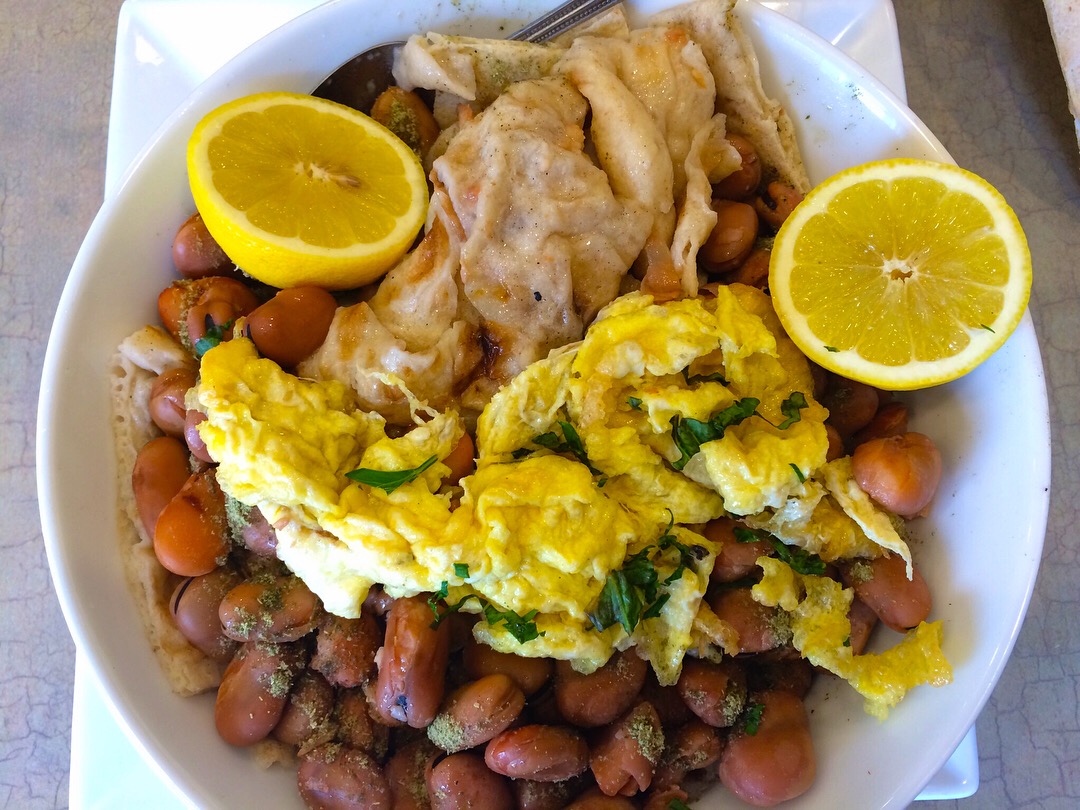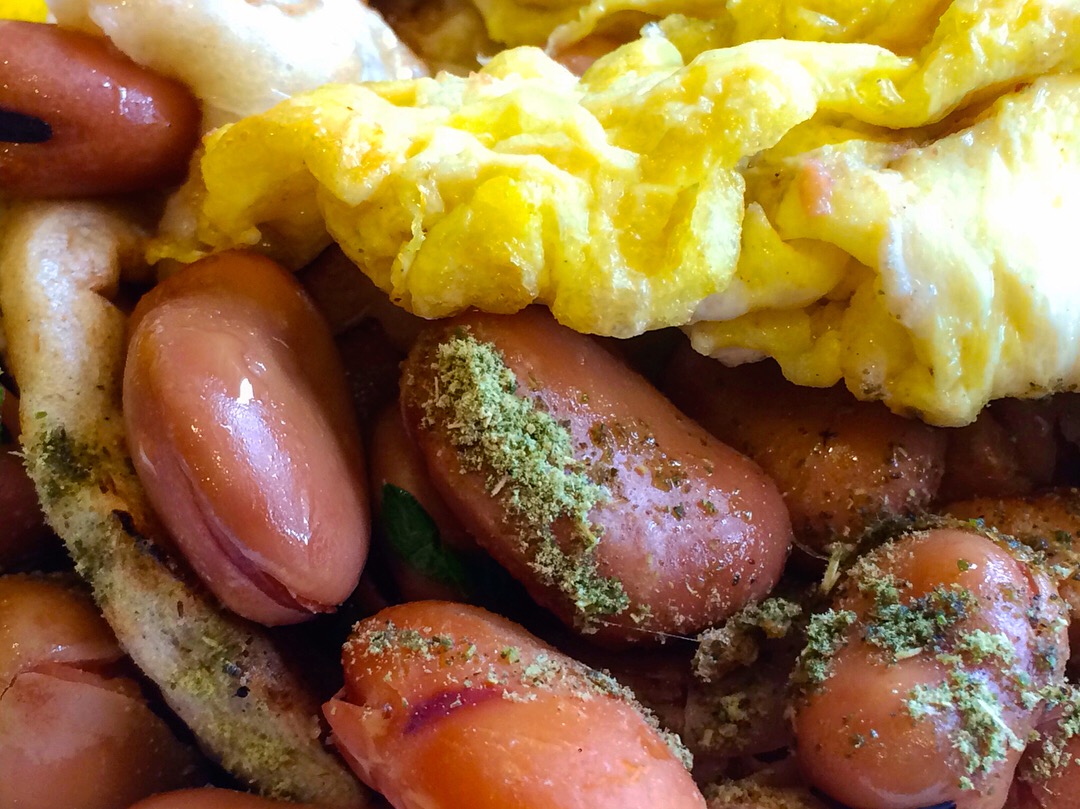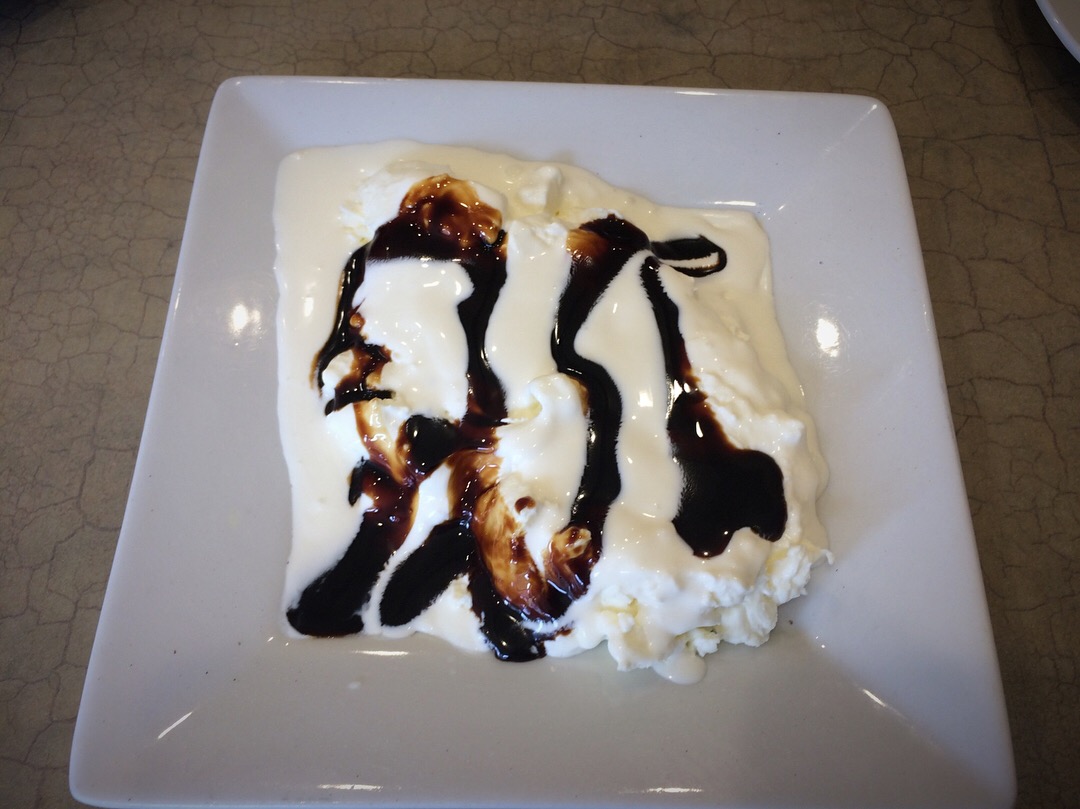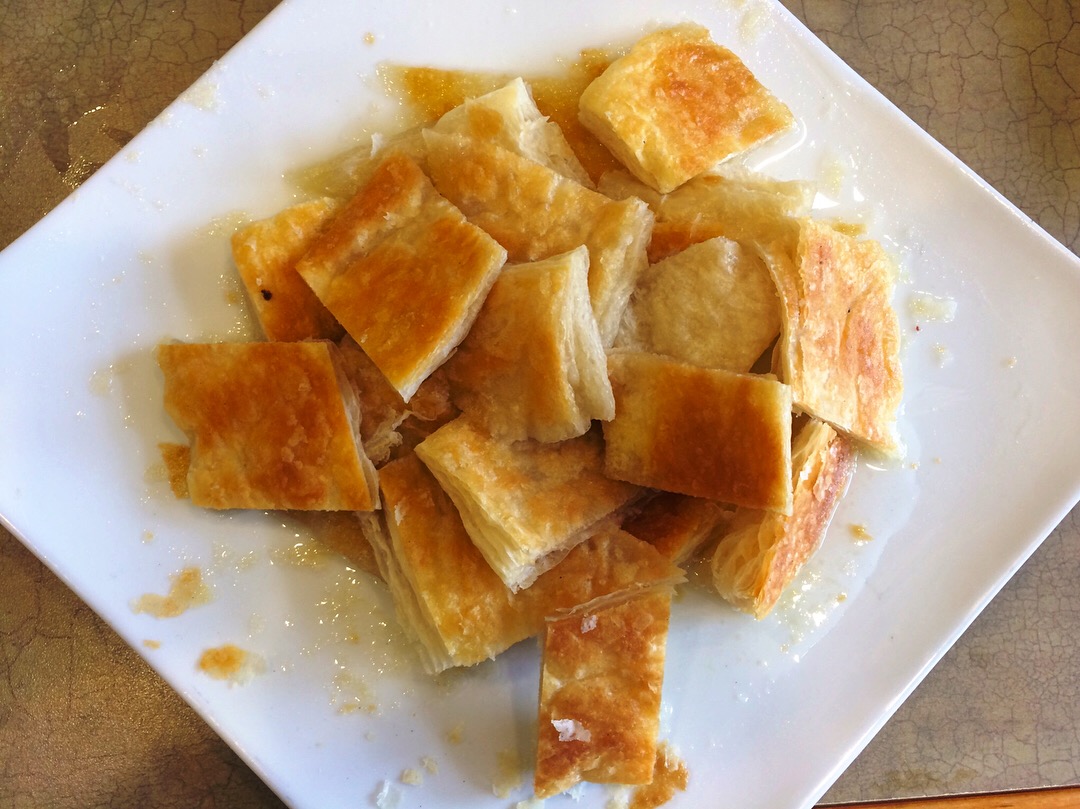 An Iraqi (🇮🇶 – not often do I get to use that flag!) meal at Al-Mazaq Restaurant and Bakery at 46 East Railway Ave in Paterson, NJ turned out to be a novel experience. Al-Mazaq (المذاق) is the Arabic word for taste and I assuredly tasted some flavors I hadn't come across before. A family operated business, our food was appropriately homespun and humble, elevated by the charming assistance of sisters Riyam and Hiyam.
[1] From the breakfast side of the menu, we ordered the Bagila Platter, seasoned broad beans (bagila) with eggs served over a foundation of Iraqi bread, languishing there to soak up every bit of flavor. But what was that vaguely familiar but elusive dusty seasoning?
[2] The mystery close up. Many questions and a lot of research later yielded the answer: البطنج – butnij, or crushed, dried river mint, a first for me.
[3] Next up were gaymar, a homemade fresh cheese supplemented with clotted cream and "black honey", [4] and its accompanying kahi, squares of syrupy bread; dishes that when consumed together were elegant in their simplicity but ambrosial in their lusciousness. I found a similar cheese in a nearby market and intent upon reproducing this delicacy at home, tried numerous permutations of honey, pomegranate molasses, and date molasses along with clotted cream and heavy cream. Alas, I never even got close.
h/t Dave Cook, @eatingintranslation and by extension, Peter Cucè, @baoandbutterblog