Instagram Post 6/2/2019
(Click on any image to view it in high resolution.)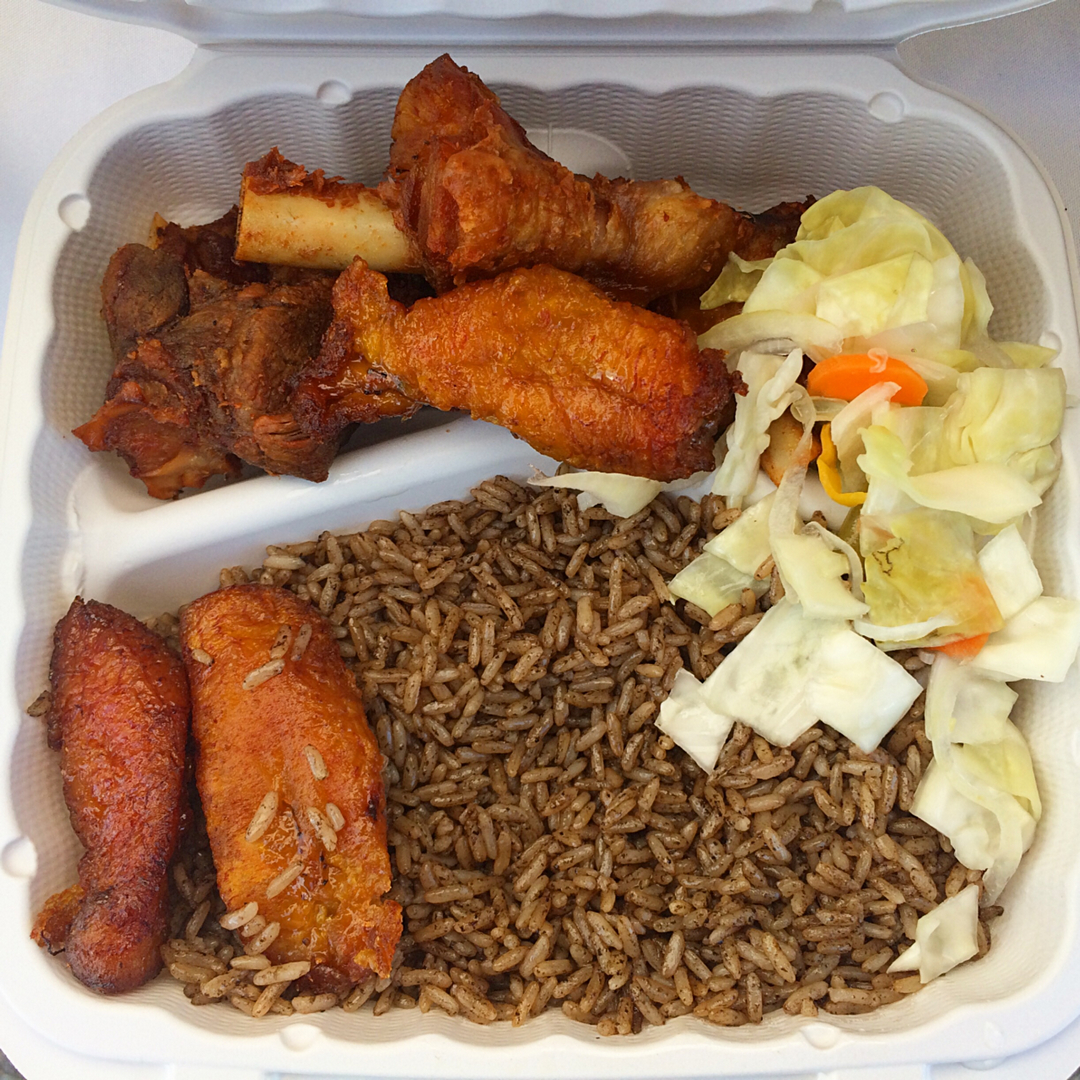 If you've never tried Haitian food, whatever are you waiting for? Some of the best I've tasted comes from Tania's Kitchen, a family owned catering and pop-up business that operated a booth at the 2019 World's Fare a couple of weeks ago in Flushing and they were one of my favorite vendors.
You're looking at Diri Djon Djon (black rice that gets its color from dried black mushrooms, a Haitian specialty), Banan Peze (fried plantains), Pikliz (pronounced Pick-leez, spicy pickled cabbage), and up top, delicious Griot (incredible deep fried pork) and Kodenn Fri (equally incredible deep fried turkey). It isn't easy to make meat so tender and so crispy at the same time, so mèsi anpil to the talented chef!
What's that? You missed the World's Fare? No problem because you can find them at the Queen's Night Market this summer. Check out taniaskitchen.nyc for their schedule, then head to the New York Hall of Science in Flushing Meadows Corona Park, Saturdays from 5pm to midnight. Bon manje!