Instagram Post 2/11/2020
Part Two: More from Koreatown and Food Gallery 32 (11 West 32nd St).
Roosting on the third floor, there's an outpost of Pelicana Chicken, a chain of Korean Fried Chicken restaurants along the East Coast. Available styles here are Boneless Chicken, Drumsticks, and Wings which can be ordered with any of ten different sauces, either in regular or crispy versions. Pelicana has a reputation for being one of the definitive KFC venues and I'd have to agree. (BTW, remember when KFC meant Kentucky Fried Chicken?)
(Click on any image to view it in high resolution.)


I actually thought the boneless version had the edge; although equally delicious, it was crisper than the wings (in both cases I ordered the "regular" to keep the playing field level). Since the pieces are far from uniform, there's more opportunity for craggy crevices, hence crispy crunch.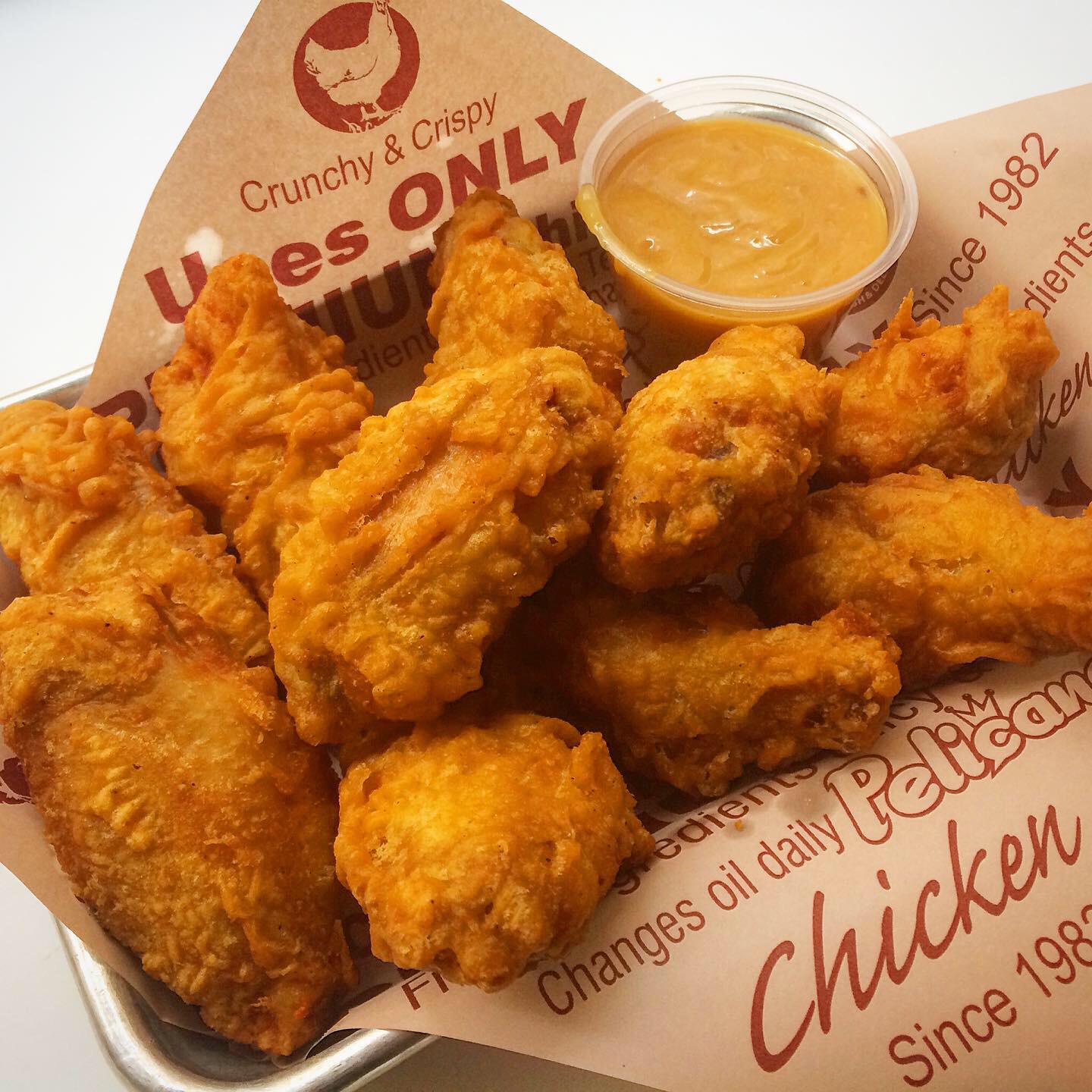 But that's not to say I didn't like the wings; of course I did. When it comes to wings, size matters: too small and they're not meaty enough, hence unfulfilling; too large and any subtle nuances of the coating get lost in the mass of meat, hence overpowering. These were juuust riiight. Goldilocks would have basked in the afterglow.
The chicken recipe itself isn't spicy; the kick comes from the sauces, so order them on the side if you want to regulate the heat. That day's sauces of choice were Pelicana Signature (spicy) – a must-do IMO – and Honey Garlic (the yellow one), also great. I didn't do any beer that day, but "chimaek" (치맥) a portmanteau of "chikin" (Korean for fried chicken) and maekju (beer) is a thing at Pelicana and elsewhere. Next time – with friends.