Quick bites from Brooklyn's annual Sunset Park 5th Avenue Street Festival last Sunday.
(Click on any image to view it in high resolution.)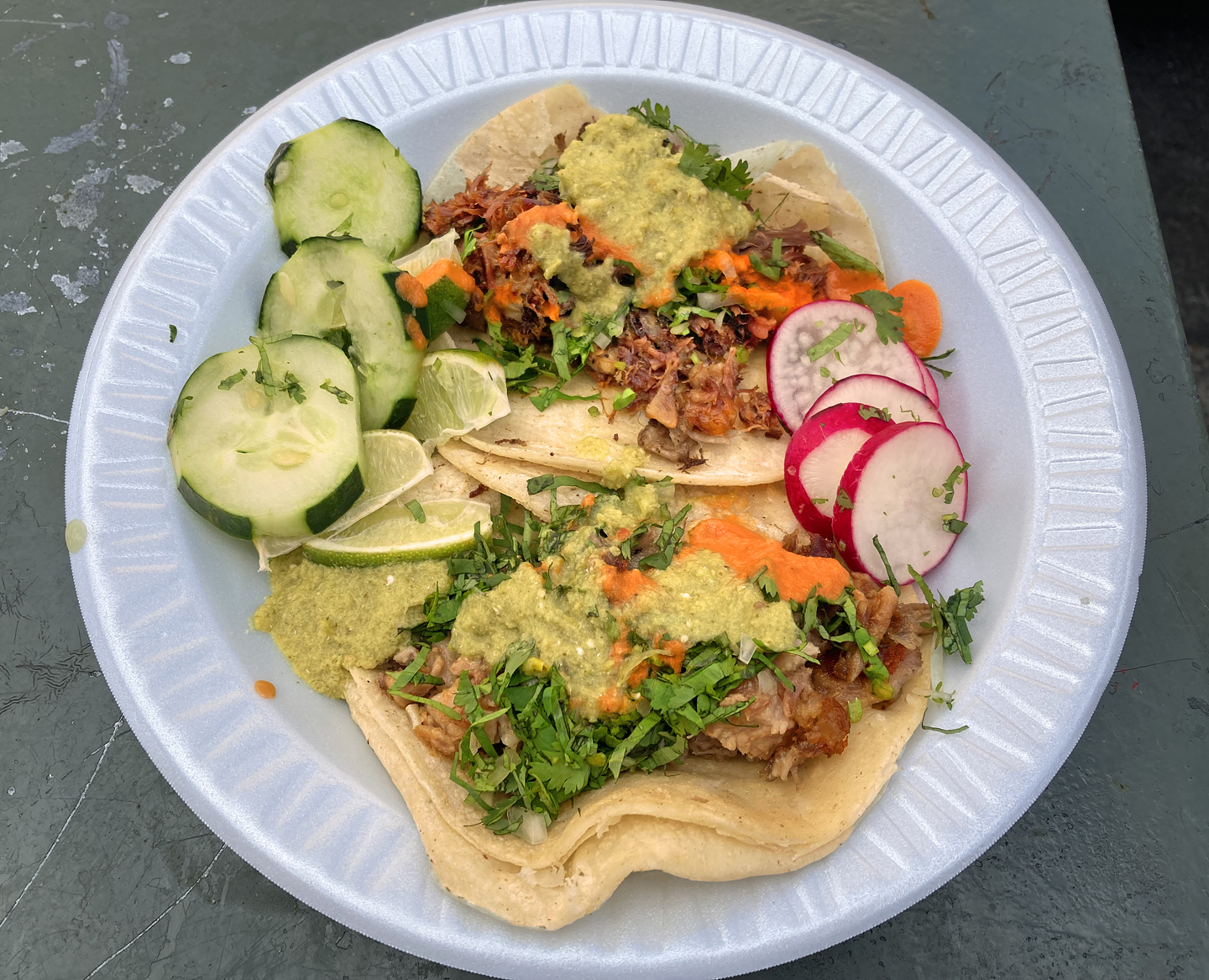 First stop – tacos in your choice of carnitas (pork), pollo (chicken), chorizo (pork sausage), barbacoa – chivo (goat), or mix – cabeza y lengua de res (beef head meat and tongue). Our choice: barbacoa (top) and mix.

Cooking…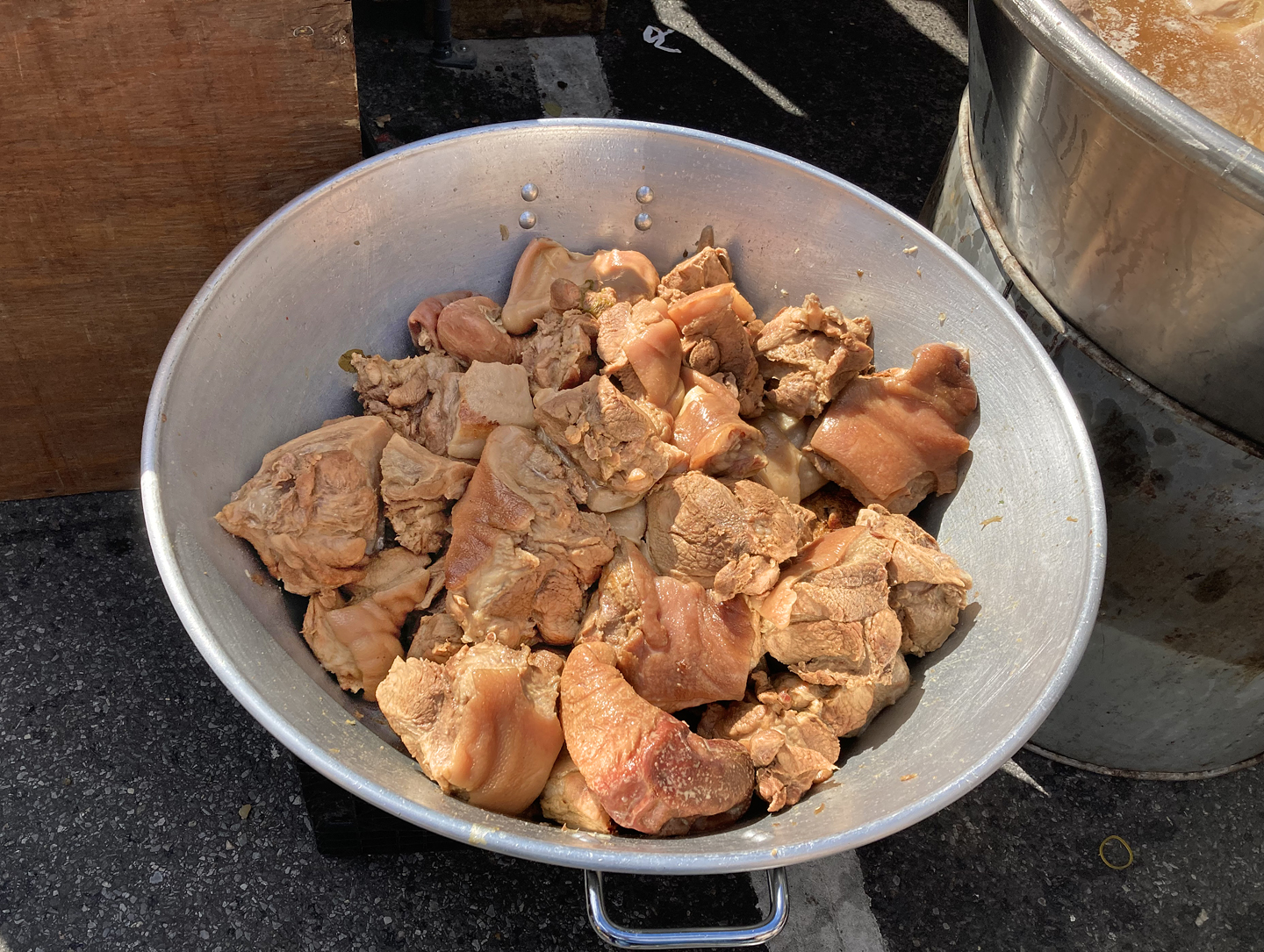 …cooling…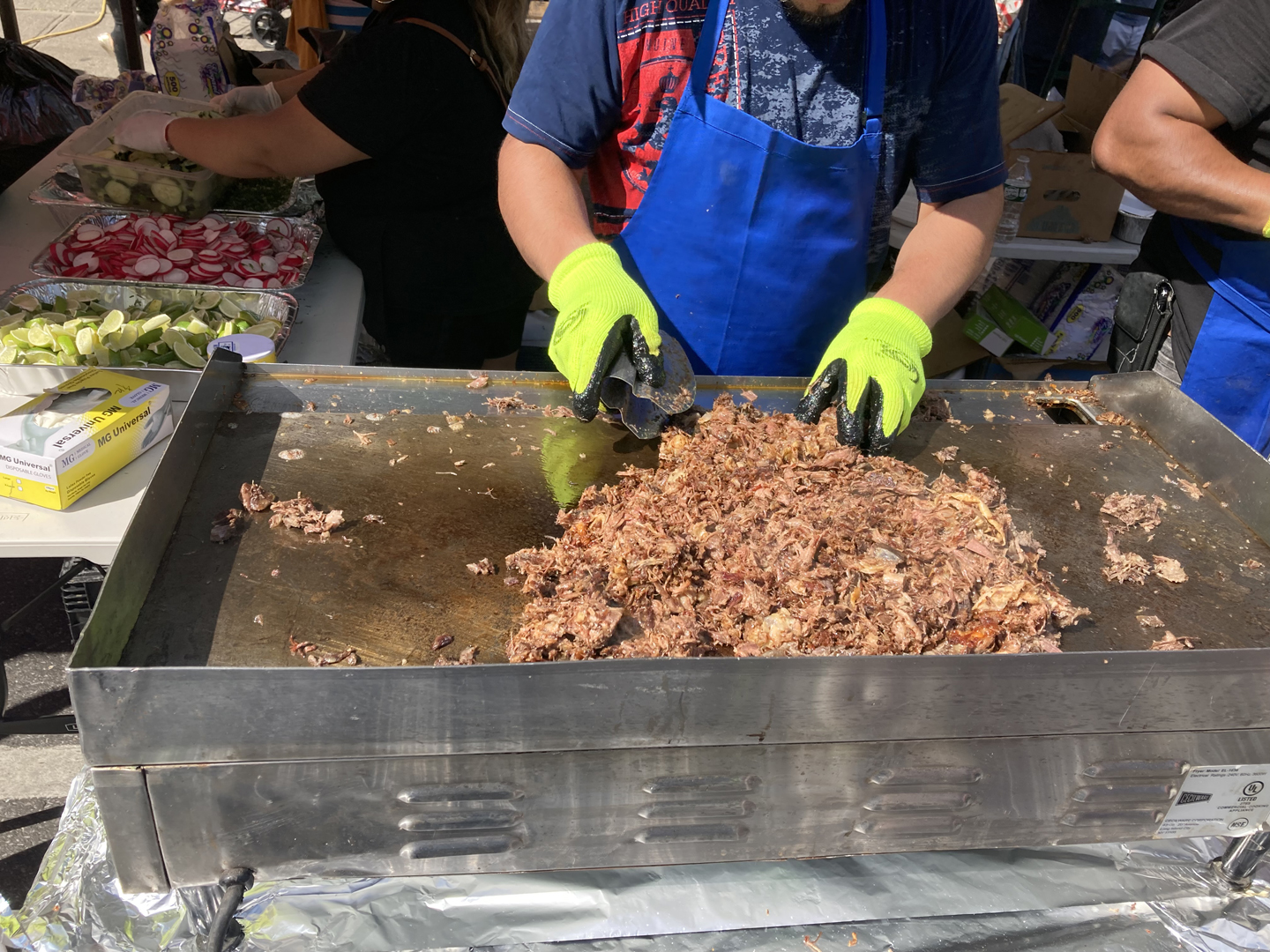 …cutting.
More Mexican street food to come. Stay tuned….